Our Campus App Solution
Reimagining Campus
Designed and Tailor-Built for Higher Ed, Welcome your Students with an App that has it All.
An Event App Solution

built for Higher Ed
Our integrated campus event management solution makes it simple to build and distribute new events to the right group of students.
---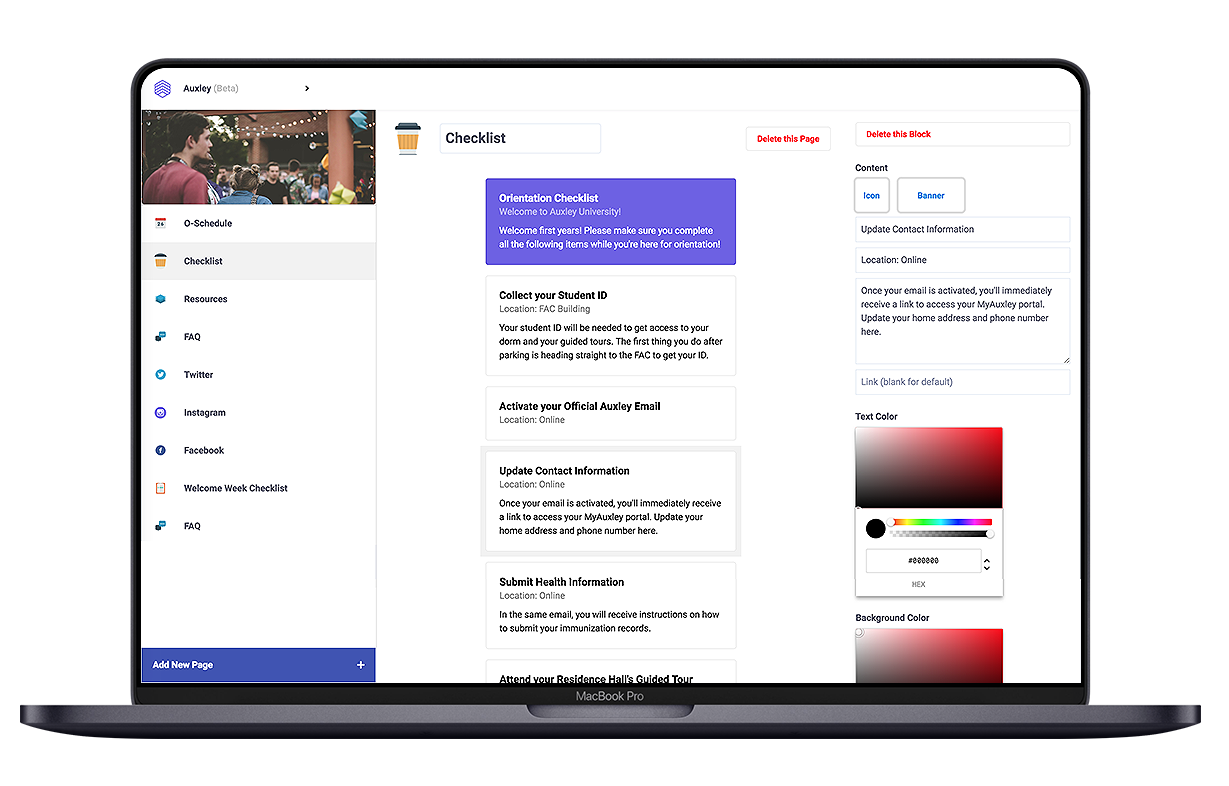 Step 1
Create your event guide in our highly customizable WYSIWYG editor.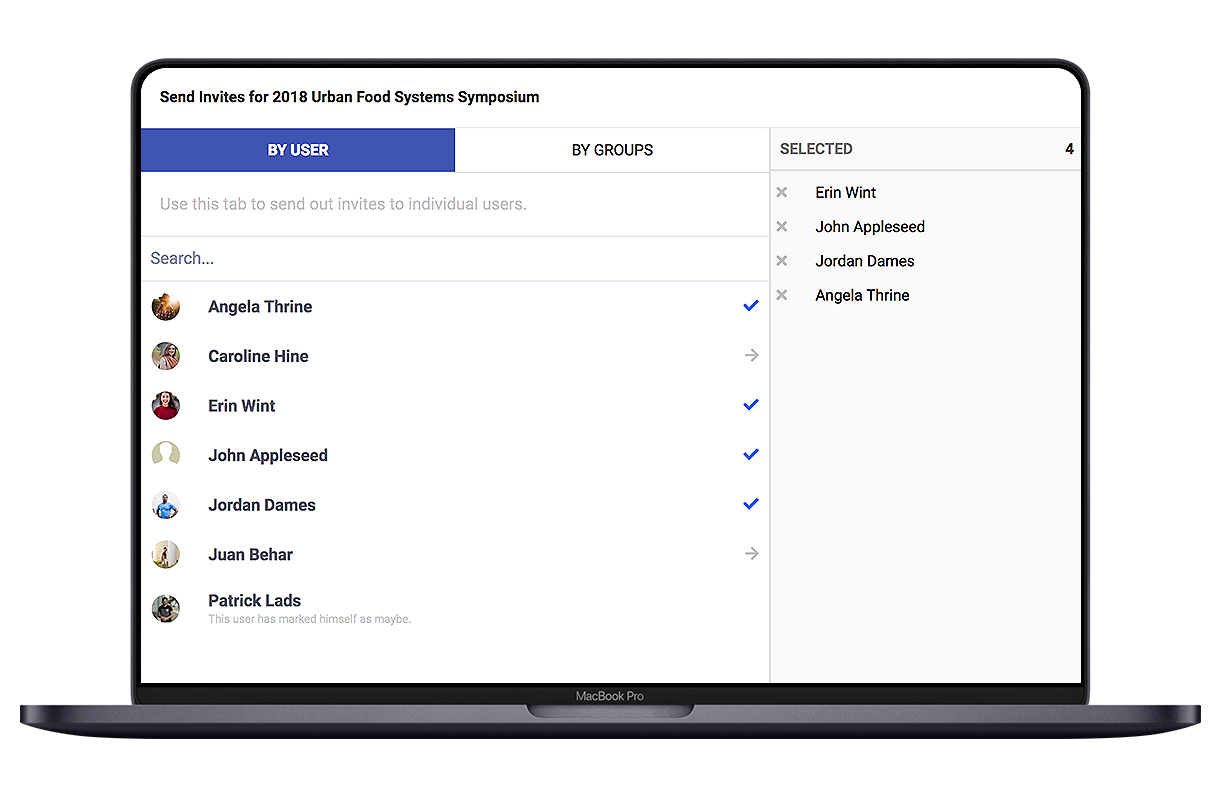 Step 2
Invite students by year, residence hall, etc. to access the event guide. Only invited students will be notified and have visibility.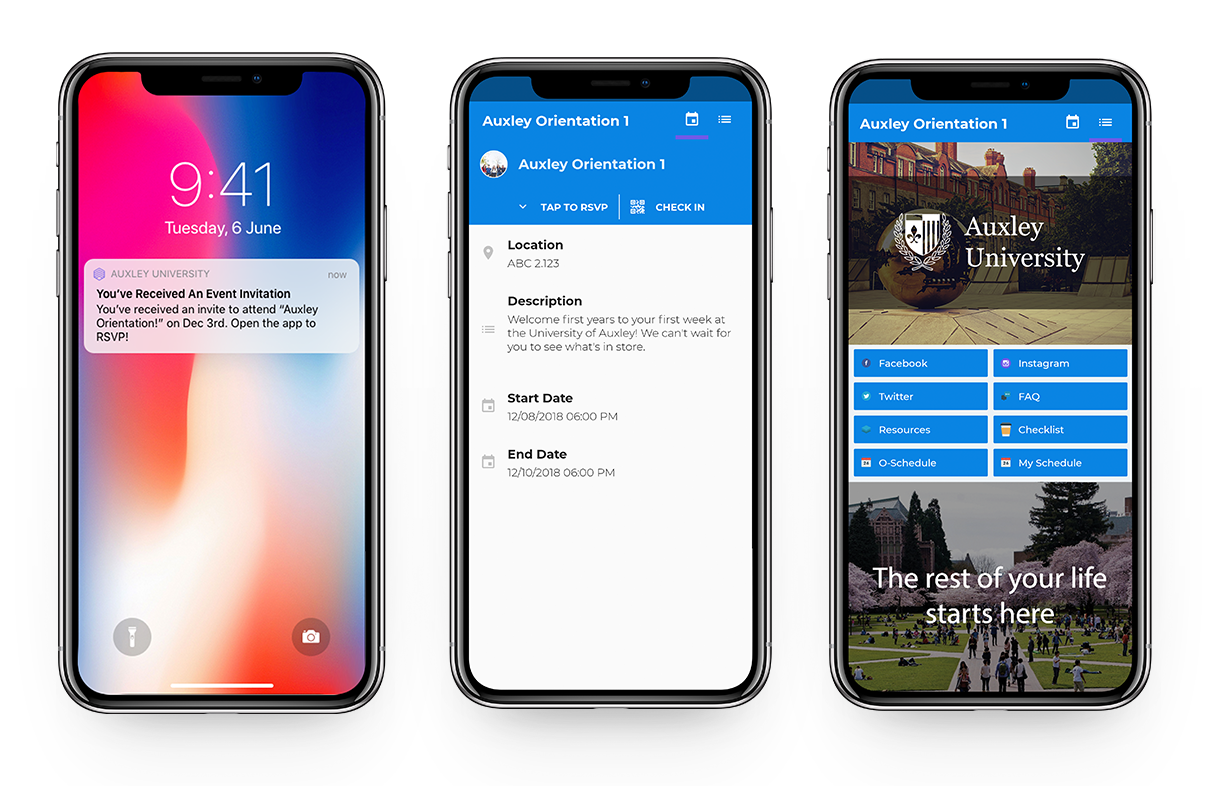 Step 3
Students receive your event guide and can quickly access it during the day(s) of the event.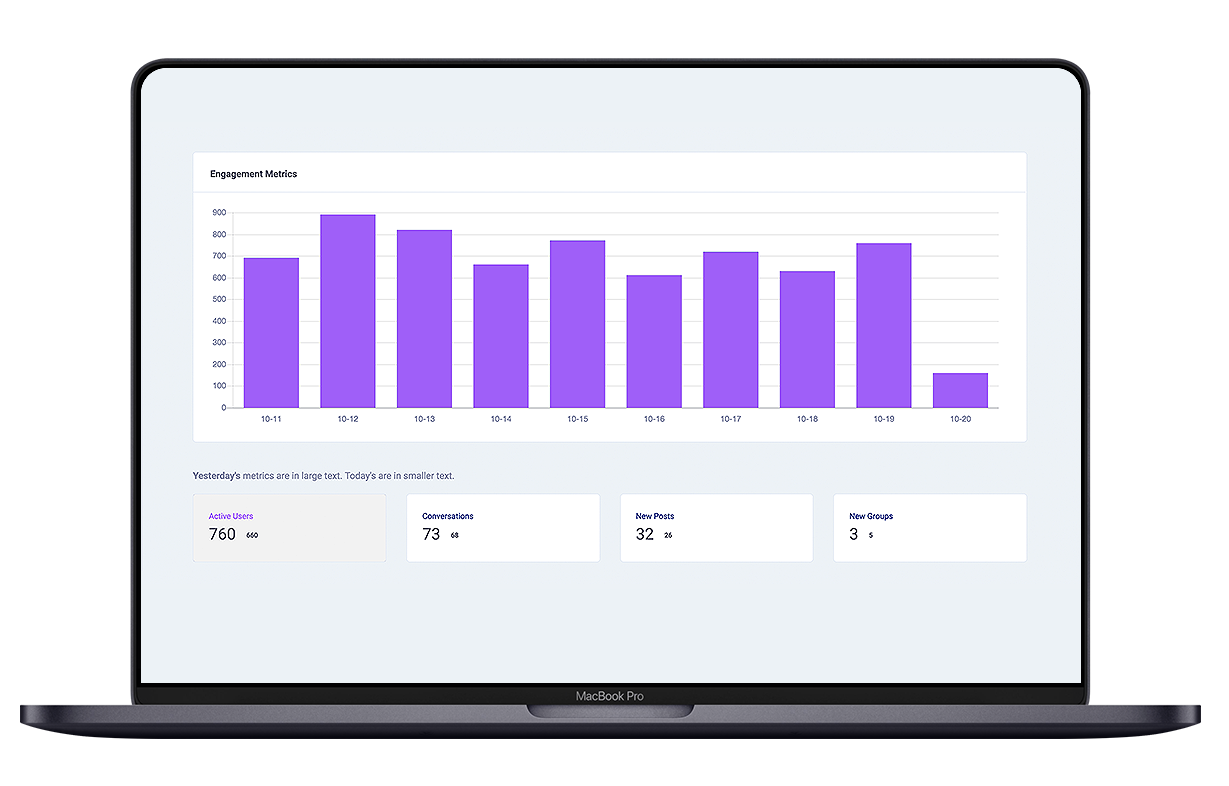 Step 4
During and after the event, review analytics, see which resources were used often, and iterate to make your next event even more successful.
A Mature, Beautiful Set of DIY Modules
Eventus modules are crafted with a level of care beyond other solutions. Over 30 highly functional, DIY modules have been built over the years, see just a glimpse below.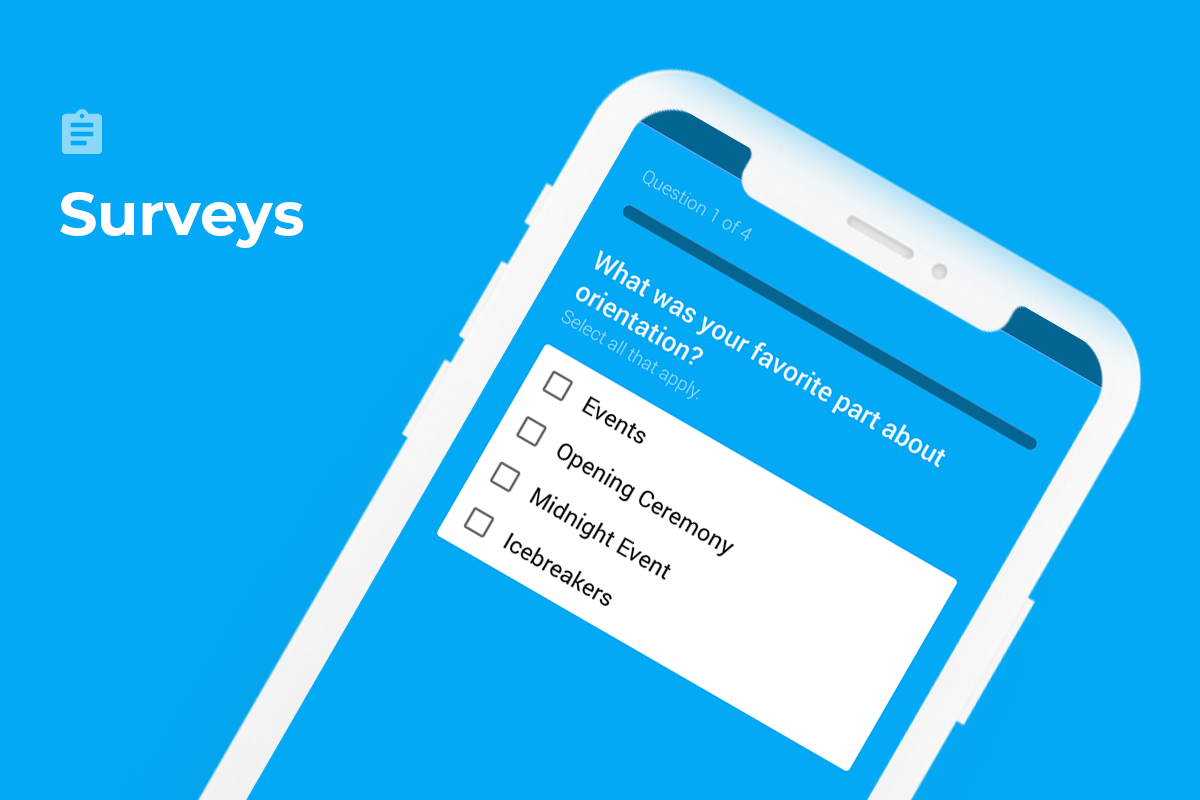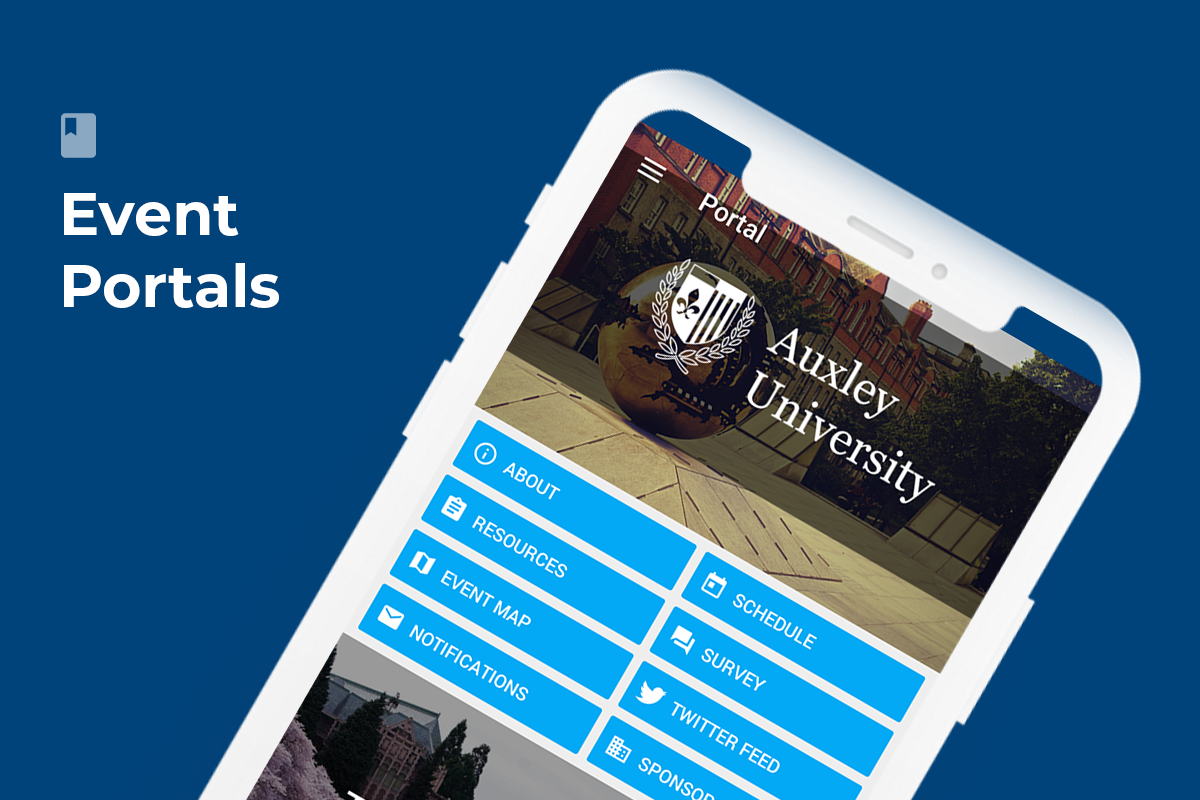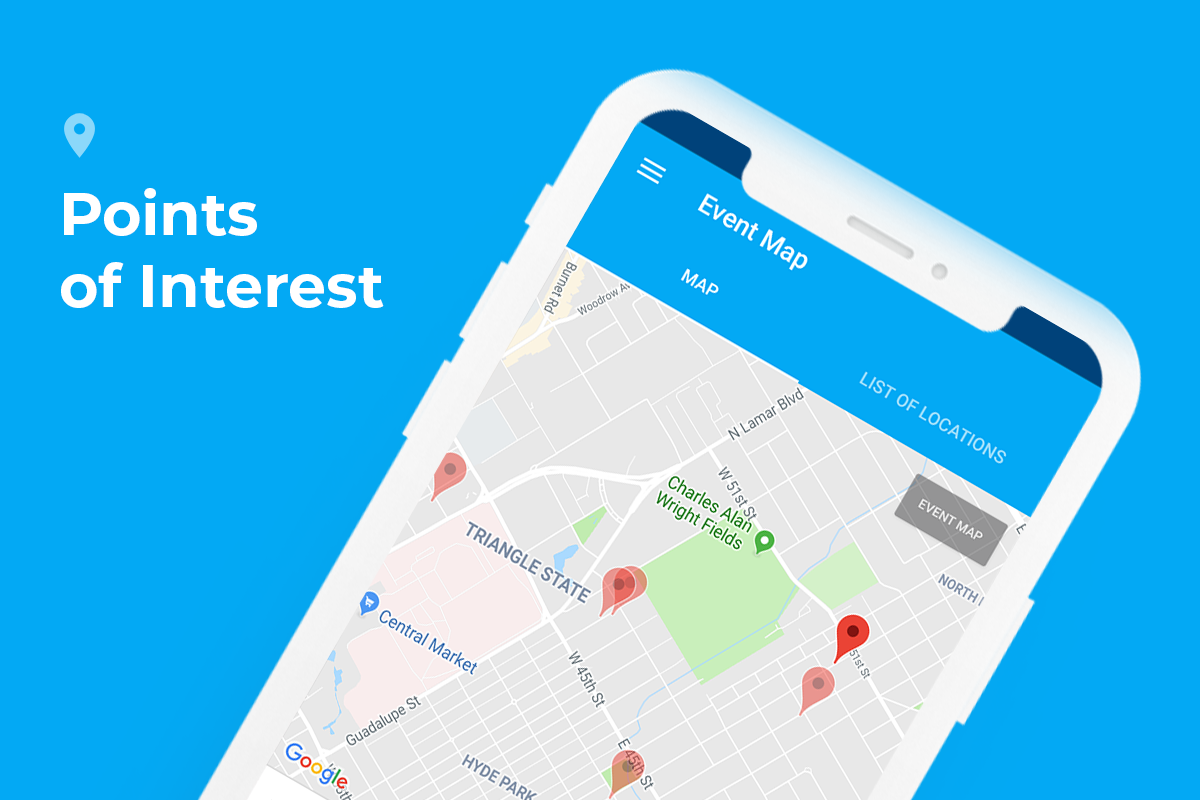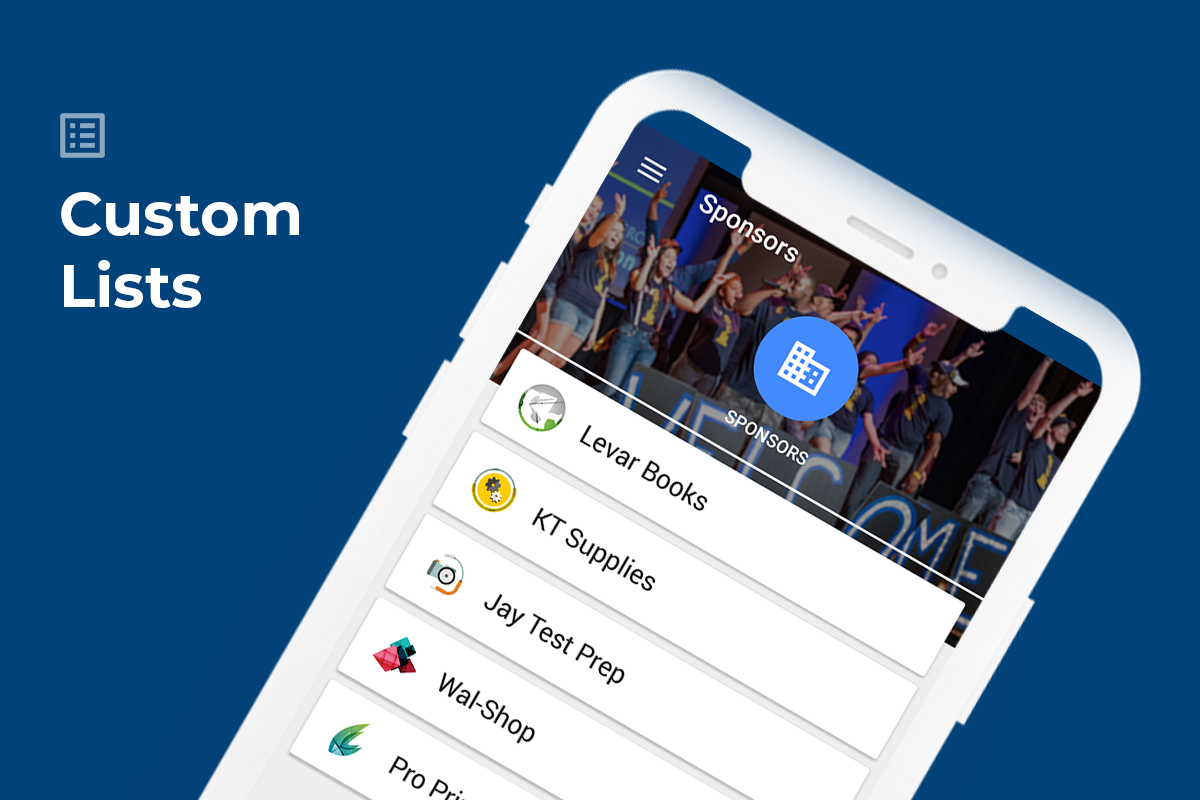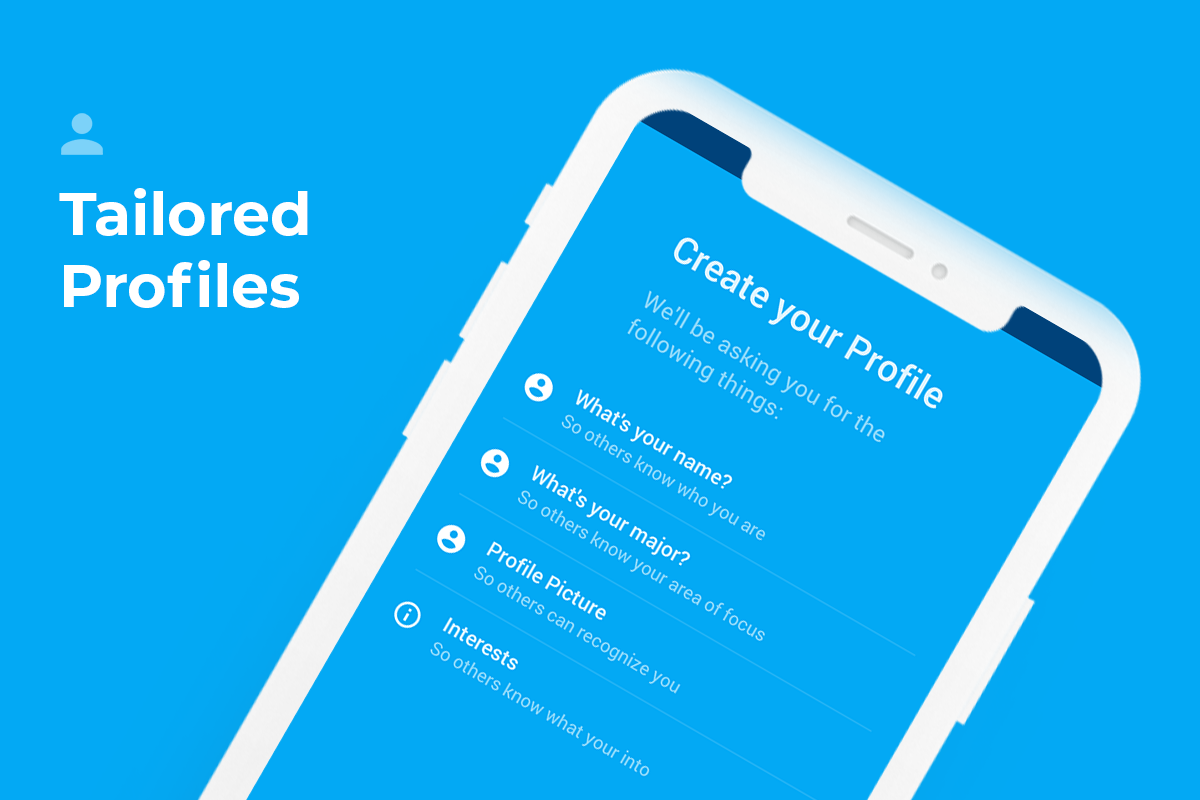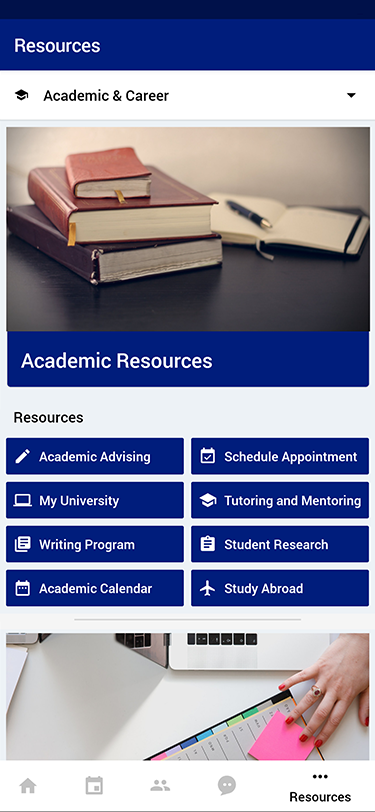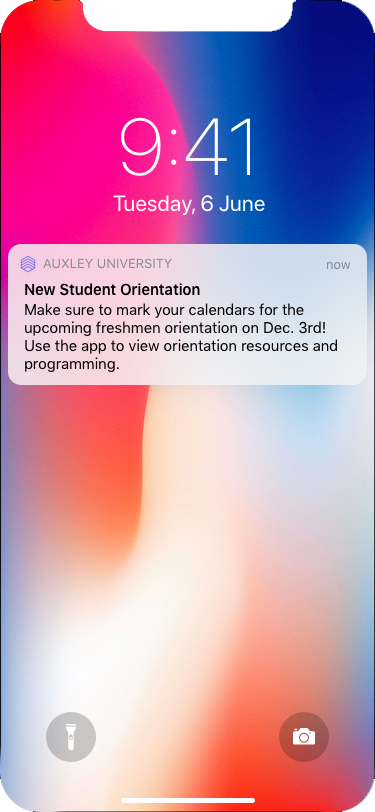 A Bridge between you and your Students

Newsletters and announcements delivered with targeted push notifications and personalized in-app feeds.
Blog Post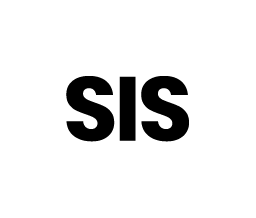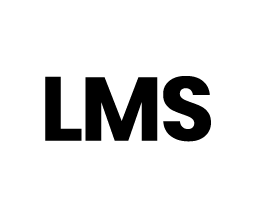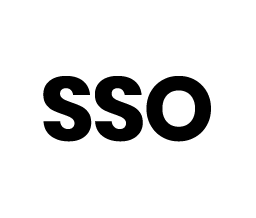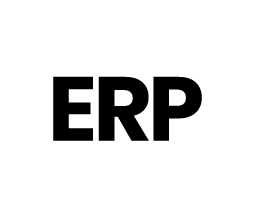 Seamlessly Integrate with Existing Tools

SSO, SIS, LMS integrations all supported, to help you create a streamlined app experience for your students.
Material Design Inspired
Carefully Crafted with Google's Material Design. Give your students an experience they'll both be impressed with and familiar with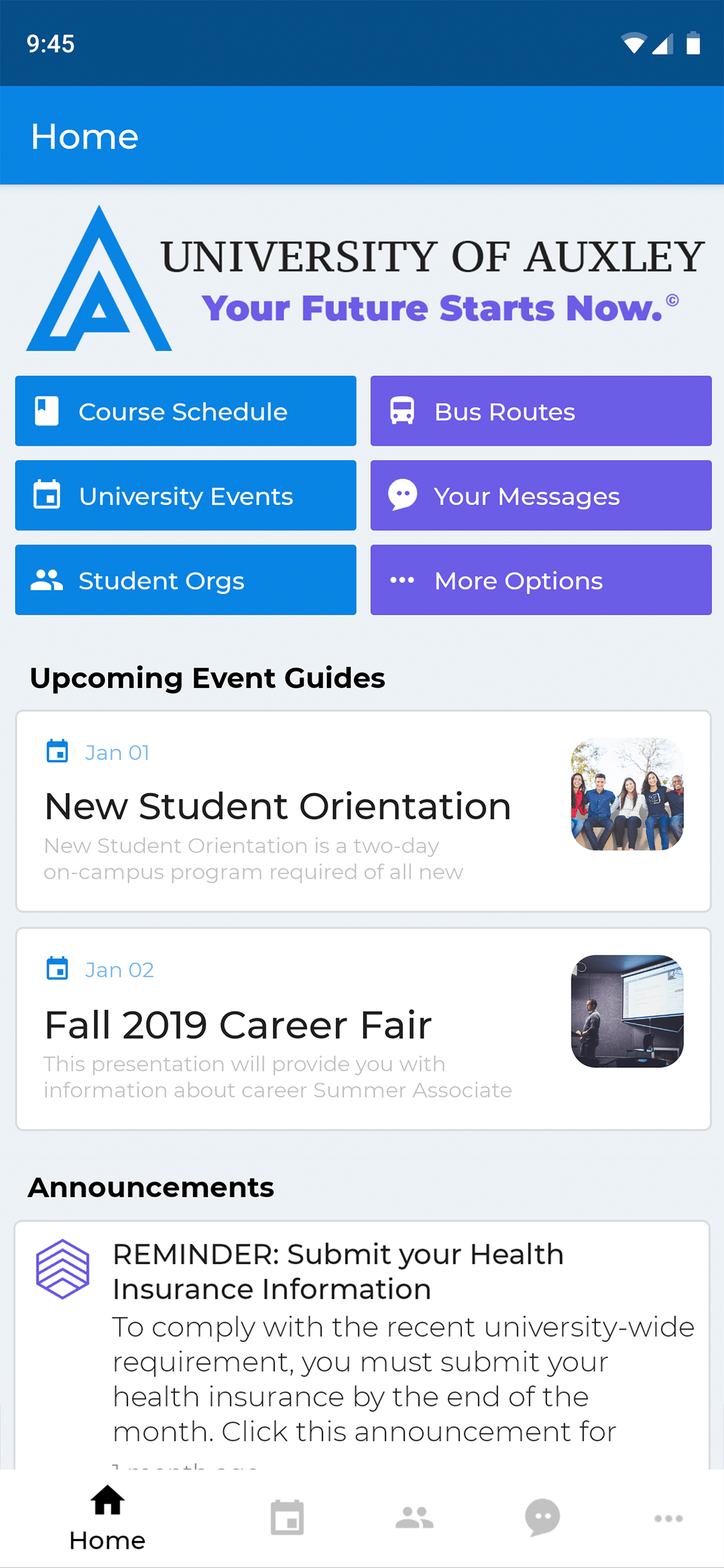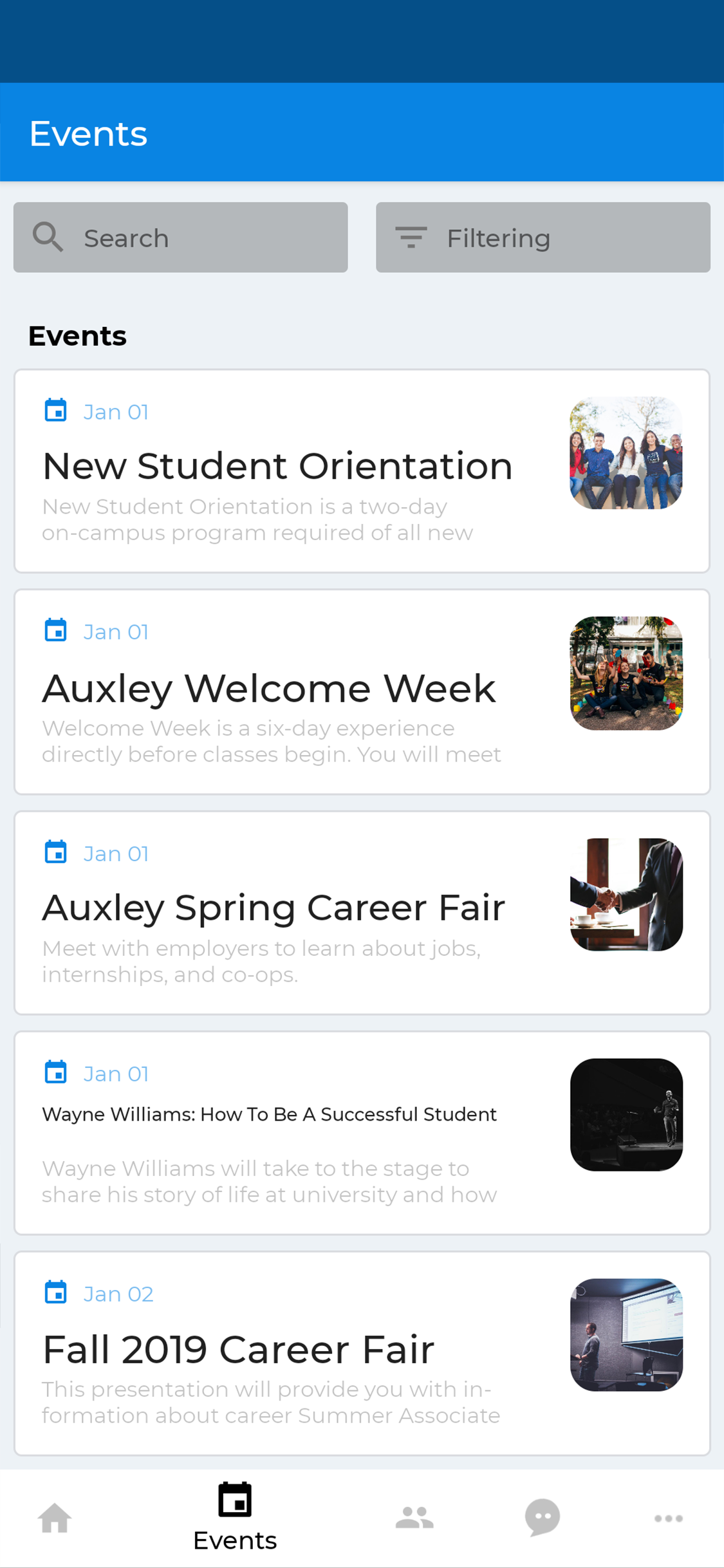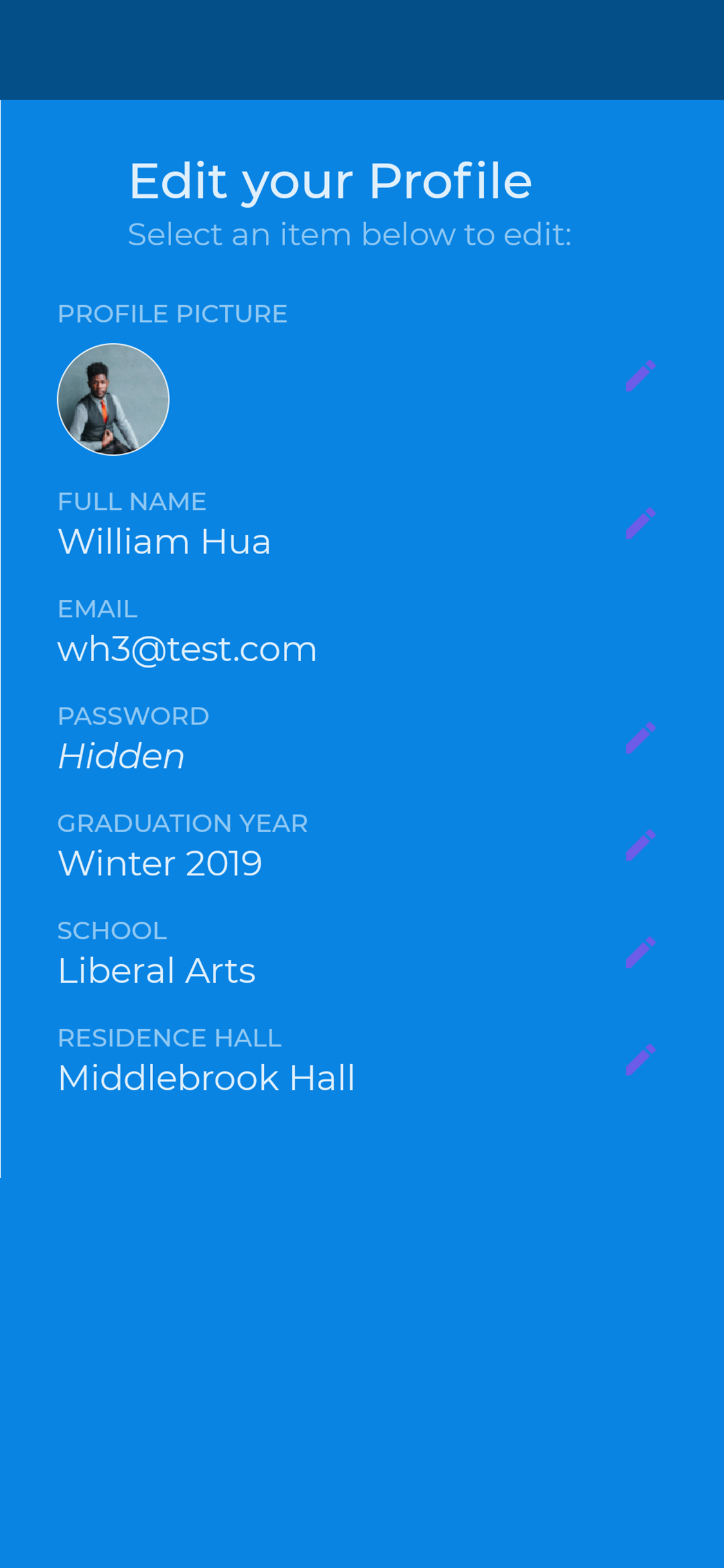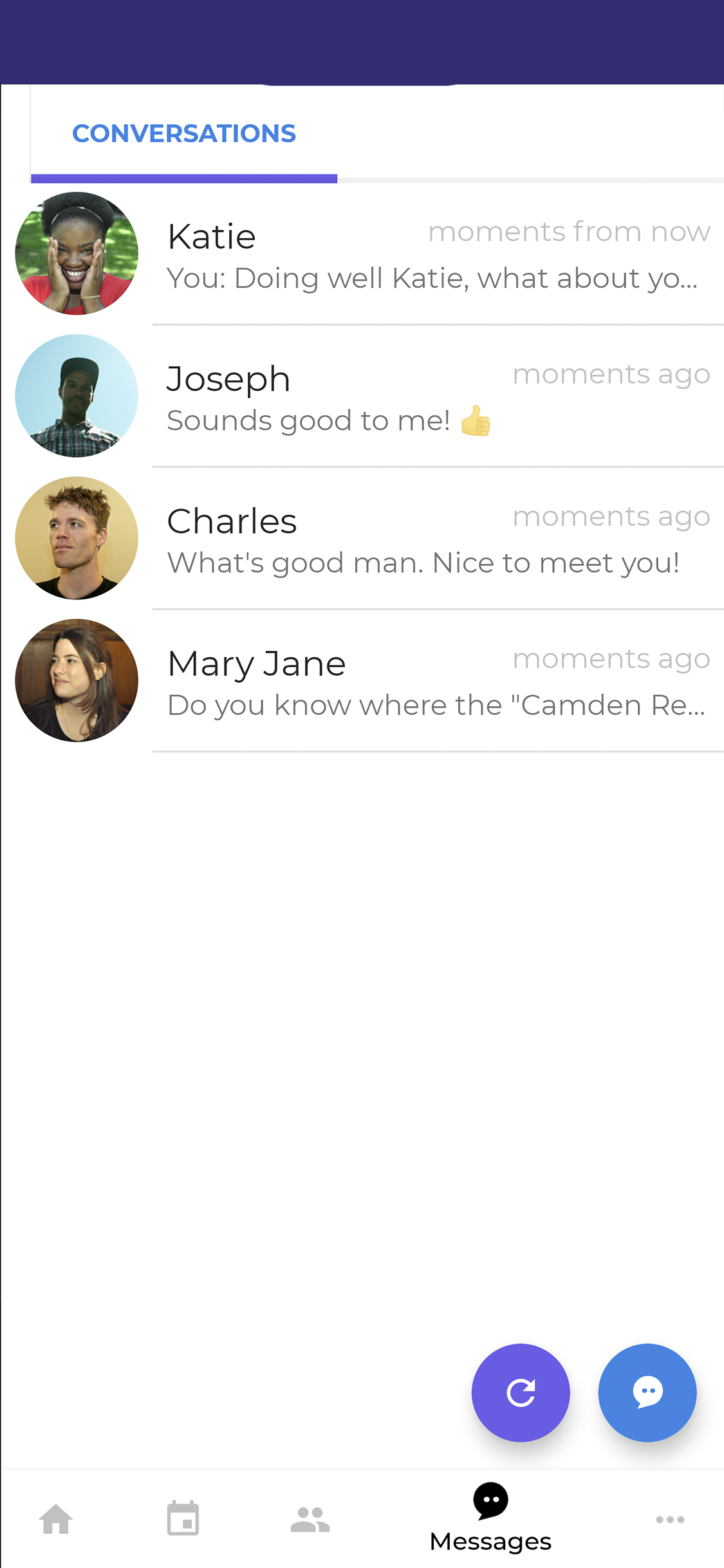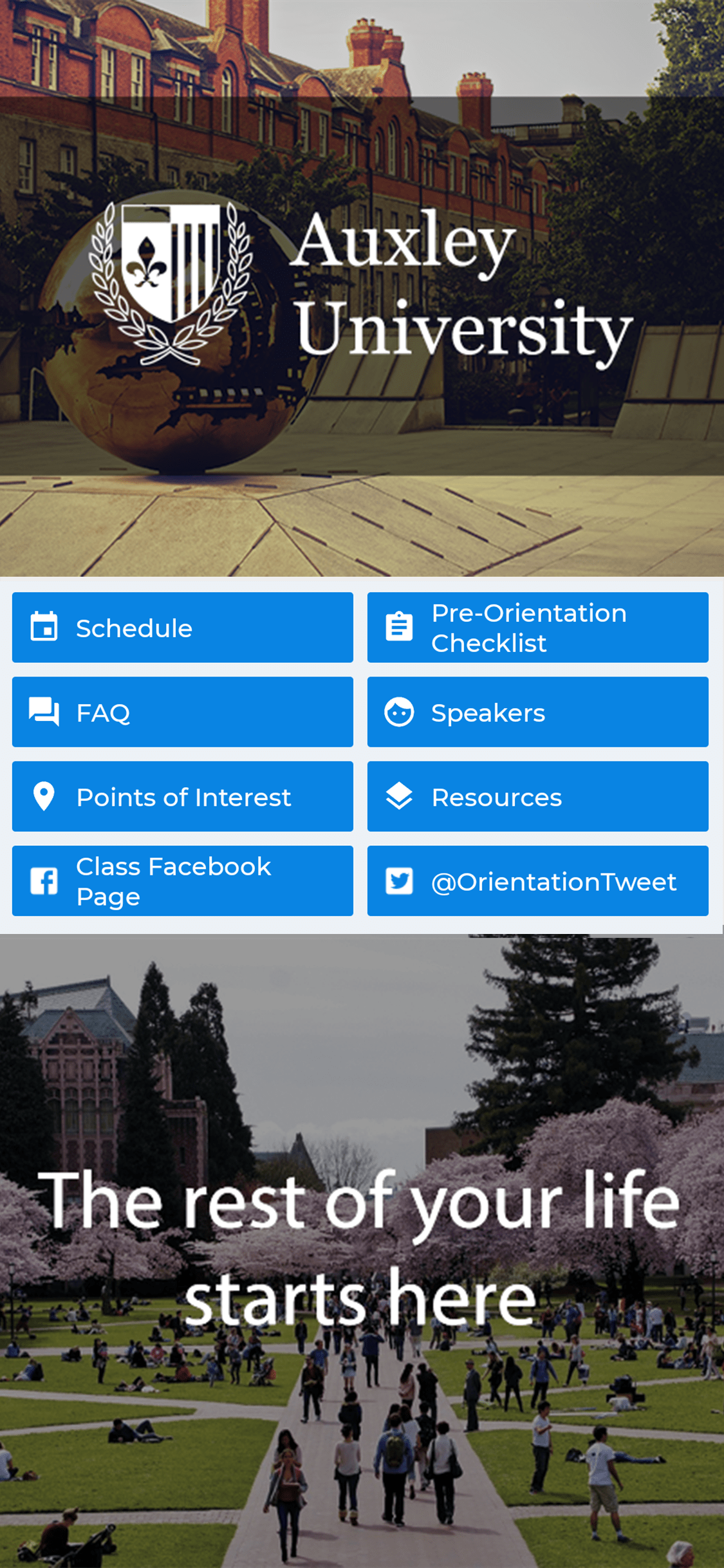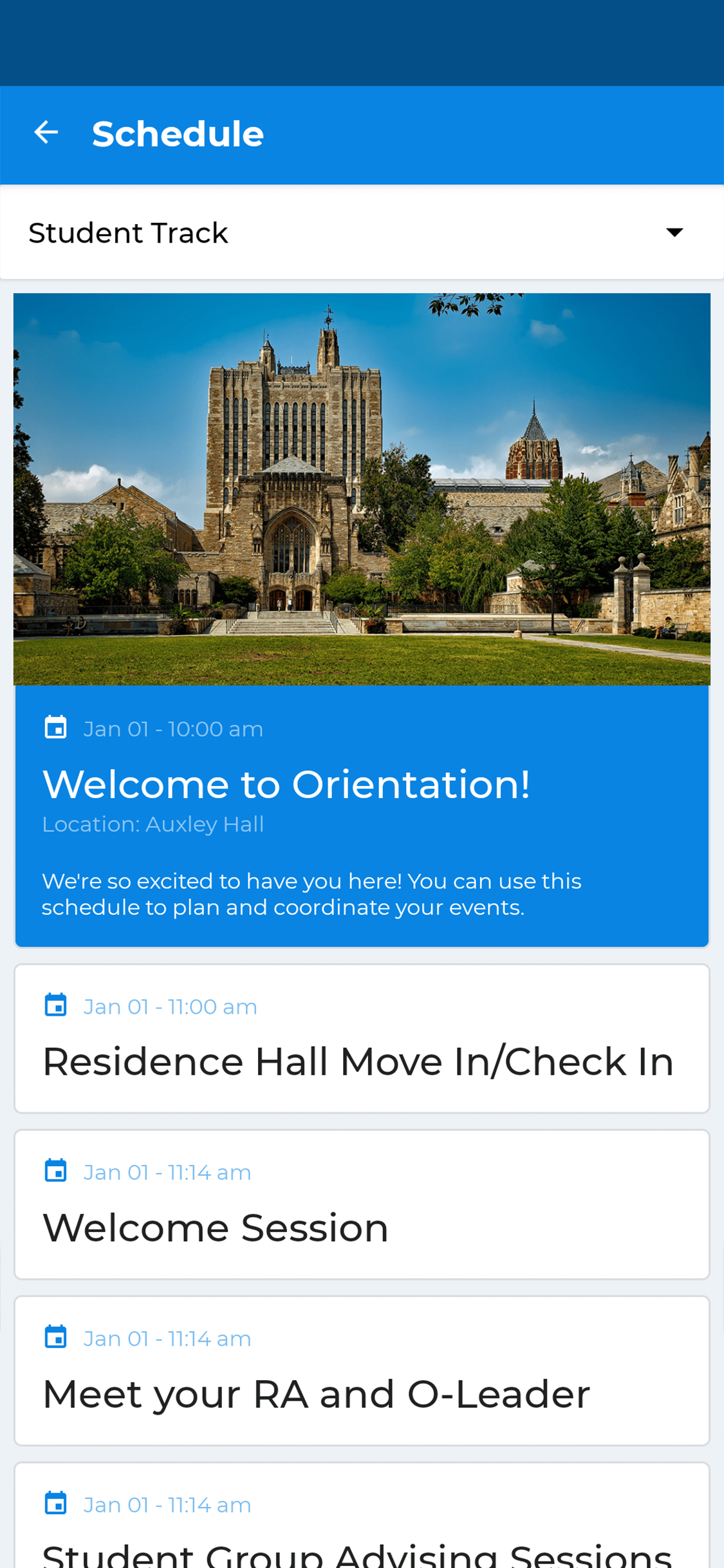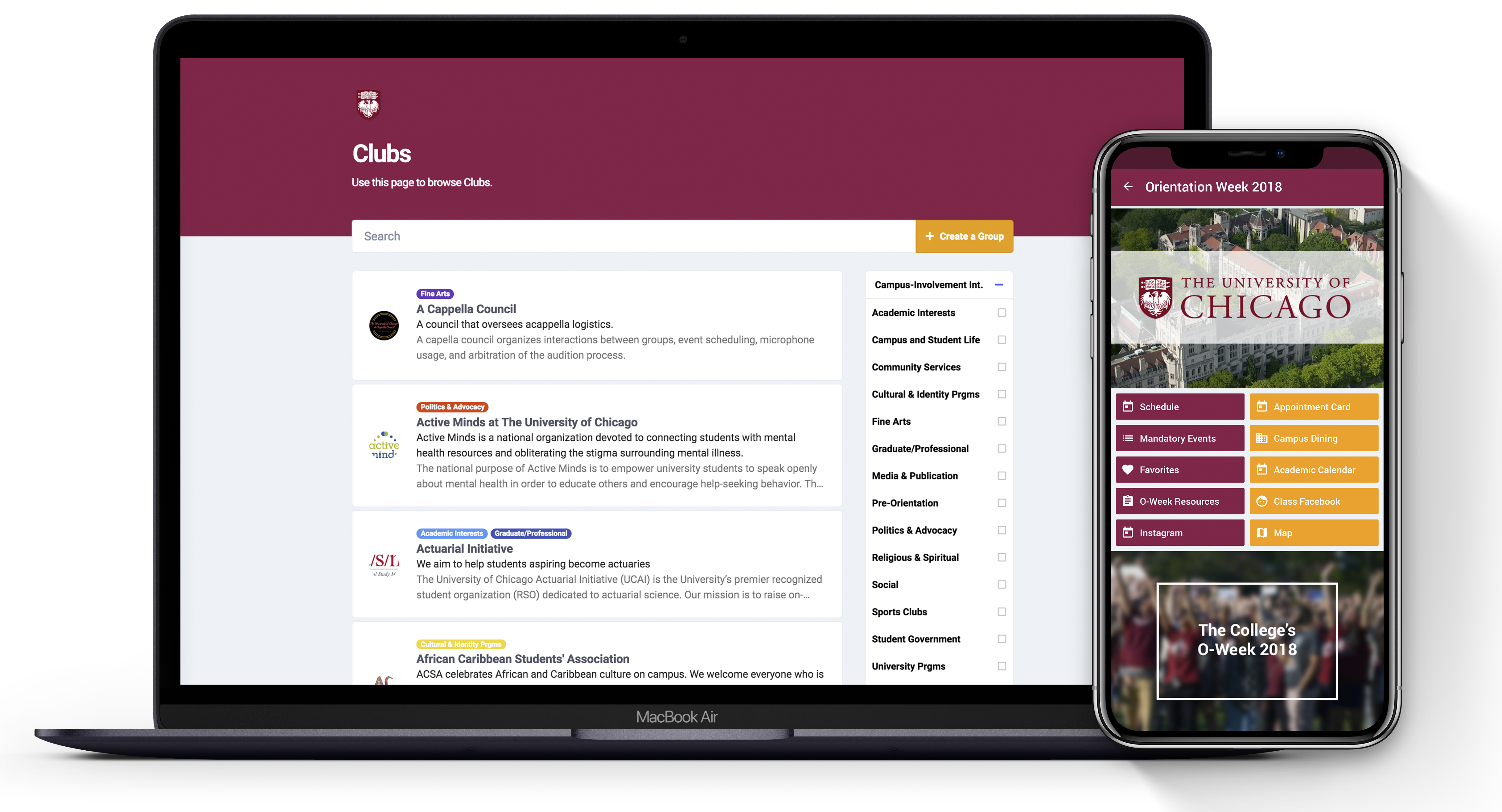 A Campus Community
The University of Chicago implemented the full Eventus solution and drove a modern first year experience to incoming students.
---
Read the Case Study
See What's Available for You.
Get in touch with us today
Request a Demo