Background
The mission of the Orientation and Transition Experiences (OTE) office at the University of Minnesota is to be innovative and responsive to the shifting needs of their students while being leaders in the field of orientation, transition, and retention.
Today, gen-z students use mobile phones as their go-to for information. That is why the Orientation team at the University of Minnesota decided to implement a new orientation app solution that would help them adapt their orientation programming to mobile.
Lackluster Engagement
Like other universities, the University of Minnesota was finding that students were finding themselves disengaged with campus life programs upon entering college.
It's reported that on average 1 in 4 college students don't feel a sense of belonging to their campus community and that 80% of these students report that they're unaware of the engagement opportunities offered at their universities. (Strayhorn, Terrell. (2018). College Students' Sense of Belonging)
This disengagement causes resources and programs to be underutilized at universities.
To account for this, the university wanted to implement a solution that would drive student engagement.
Gopher Transitions App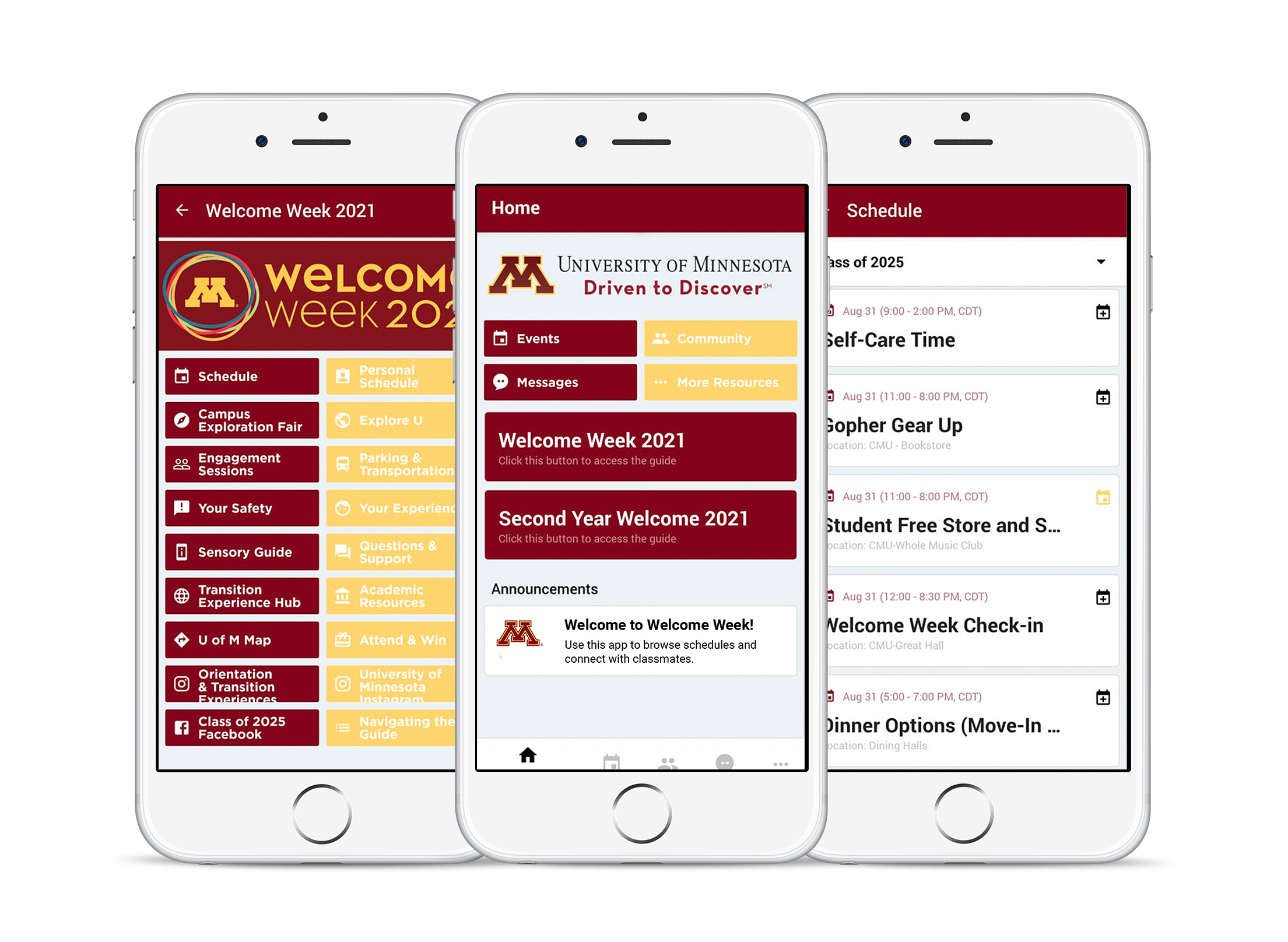 With Eventus.io, UMN launched the Gopher Transitions app which allowed them to digitize their orientation content and offer a community space for students to connect. By doing so, the OTE team gave students a familiar channel to engage with orientation programming, given that Gen-Z students are digital natives.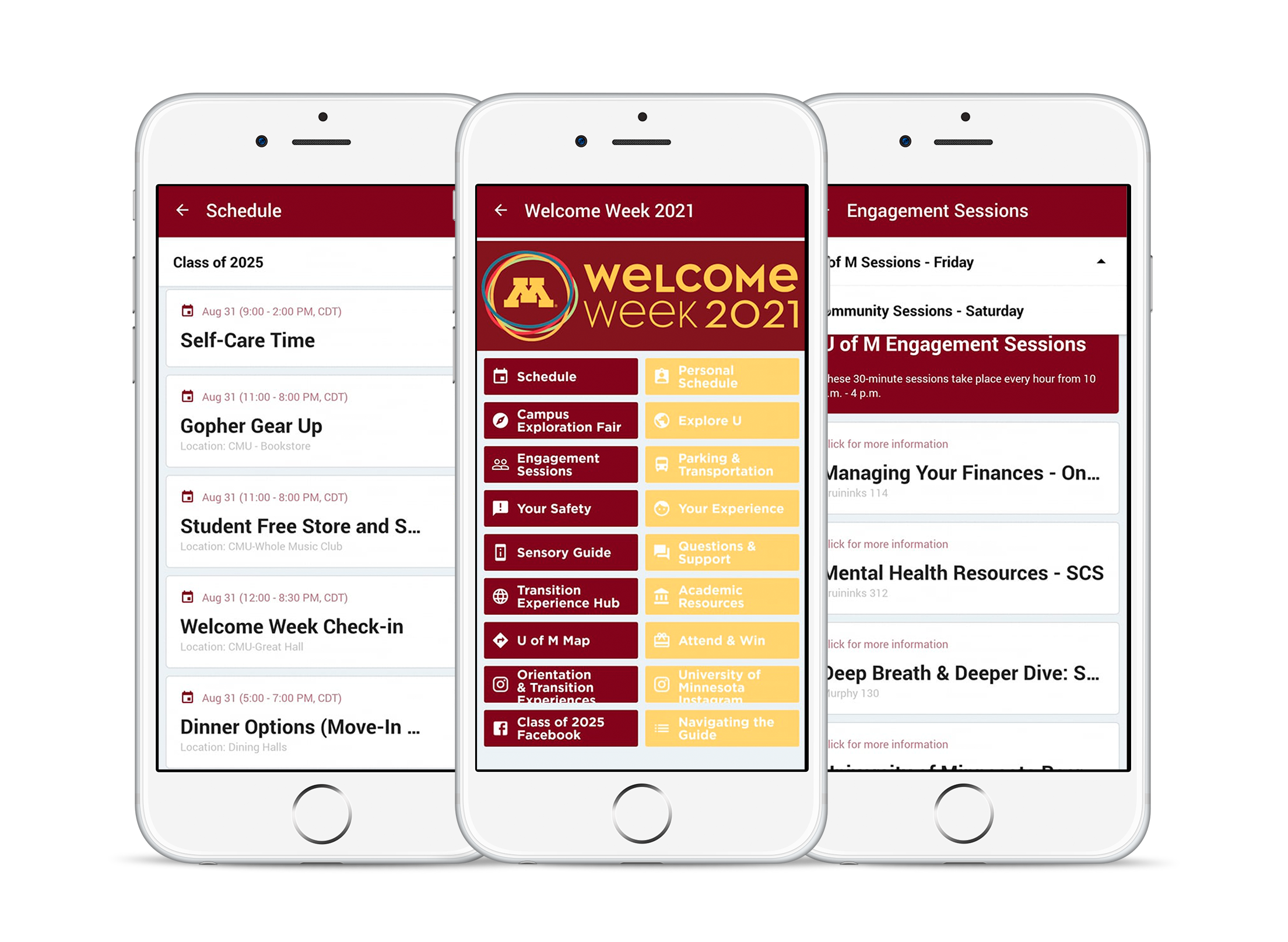 Programming for the app included:
Custom Schedules
Pre-Orientation checklists
Academic Resources
Campus Maps
University Social Media
Parking & Transportation Info
In addition to orientation programming, the Gopher Transitions app offered a social feed that gave students a space to connect with one another.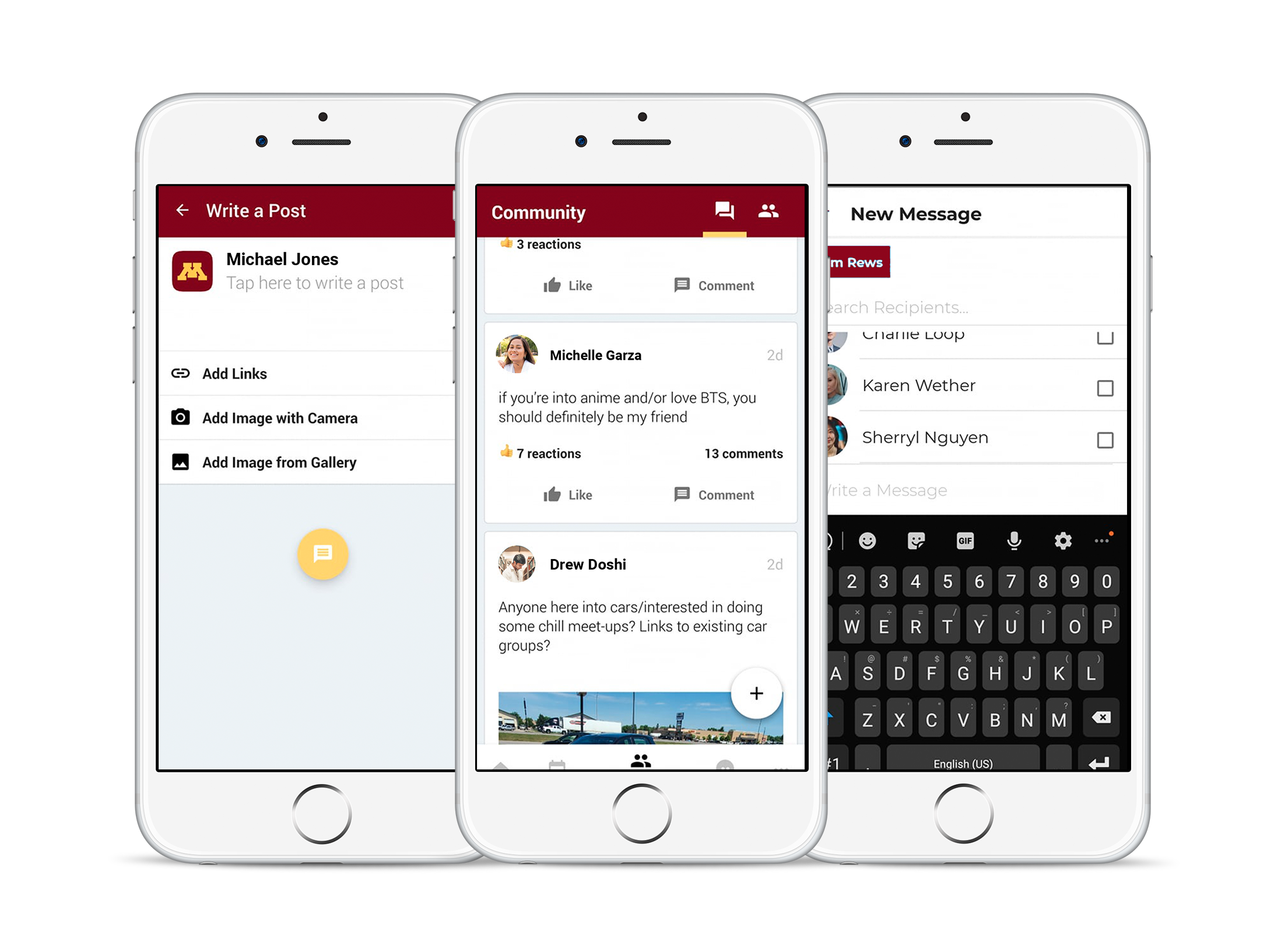 By offering a social feed, the UMN OTE team gave students a chance to connect with their peers prior to orientation and begin making friends.