Background
Sweet Briar aims to create a network of supporters that strive to keep the promise of perpetuity alive for their alma mater. In order to efficiently accomplish this objective, the alumni relations and development office knew they needed a modern way to facilitate engagement for events relating to reunions, philanthropy, and volunteer opportunities.
Maintaining Engagement
Similar to other universities, Sweet Briar College wants to ensure that lasting relationships with their students doesn't just stop upon graduation. That is why reunions are so important for Sweet Briar as it provides a means to maintain strong ties with Alumni.
However, Sweet Briar College knew the traditional way of managing their reunion event content wasn't the best way to engage their alumni, and turned to Eventus.io to create a branded app that provided a new approach to hosting their Alumni reunion programming.
The Solution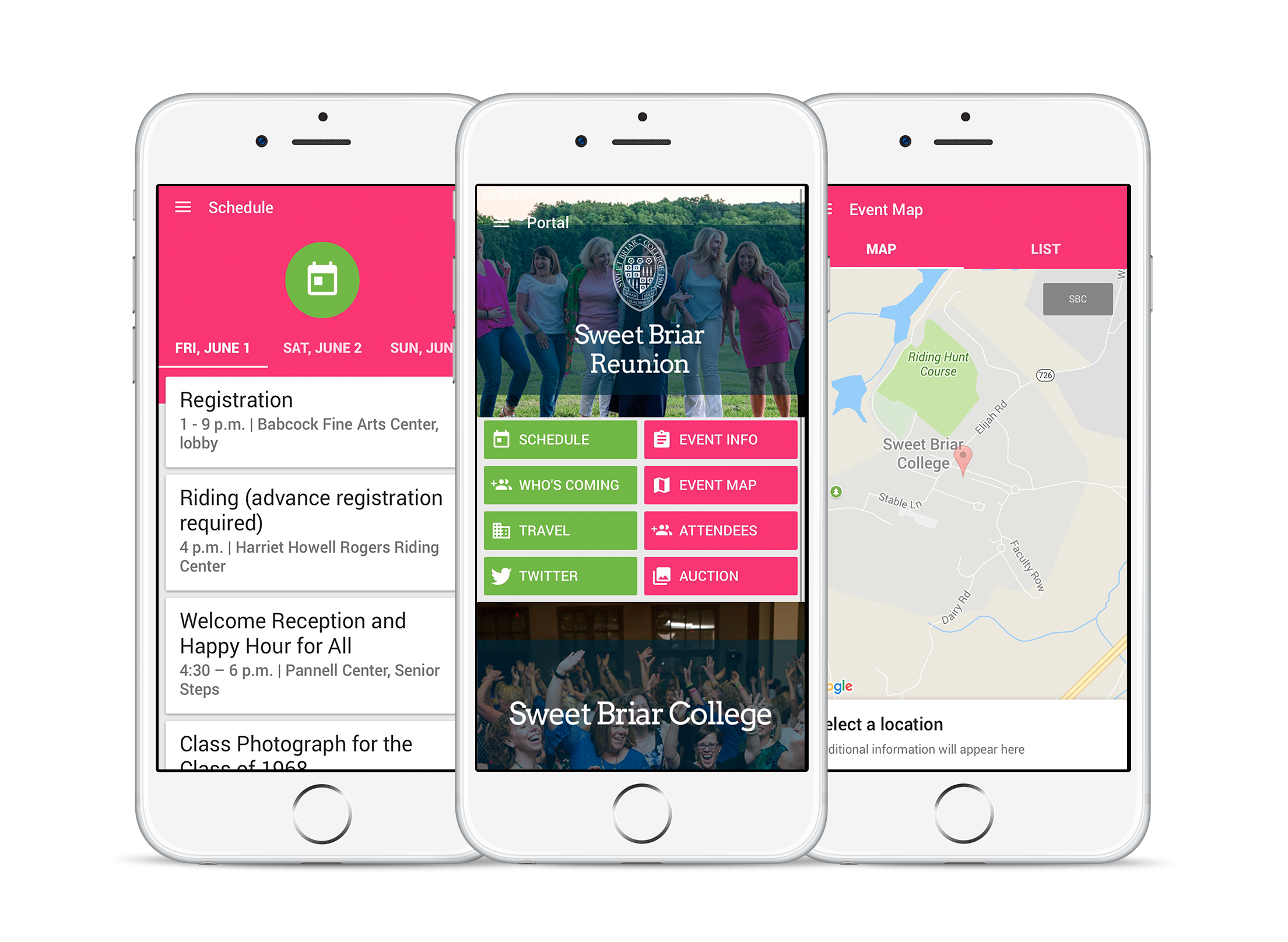 Sweet Briar College partnered with Eventus.io to launch their Sweet Briar Reunion event app which allowed them to digitize all their content in one holistic space that's easily accessible, from the convenience of a mobile phone.
Programming for the app included:
Schedule
Event Map
Social Media
List of Attendees
Travel Information
Listing of Items for their Auction