Background
GoingVC is an organization that helps entrepreneurs find mentorship and access to investment opportunities. To this end, GoingVC brings in cohorts of entrepreneurs to complete a 16-week program to get them acclimated to the startup space. In addition to this training, GoingVC helps their members connect to their vast network of investors and mentors so that they can build solid footing in the industry.
The Problem
At the end of the GoingVC program, GoingVC hosts a fair where their members can connect with alumni and mentors; however, with many investors and mentors working remotely all around the world, GoingVC needed a way to connect their cohorts with them virtually.
GoingVC wanted to provide their members with quality engagement so that mentor-mentee relationships could be built. It was important that their members could engage face-to-face with the VC investors given the complex nature of startups and VC investing.
The Solution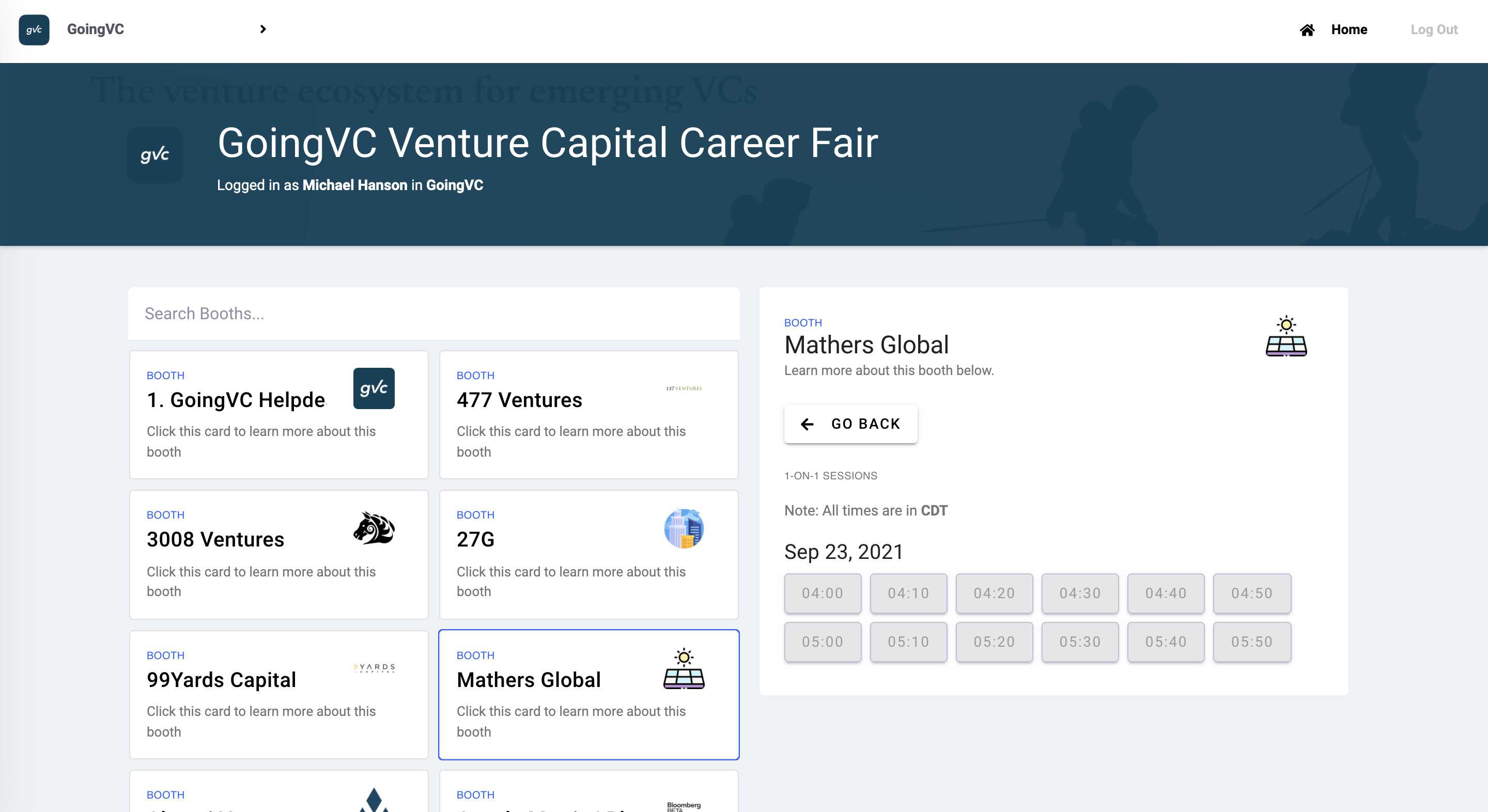 GoingVC decided to partner with Eventus.io to host their fair virtually. The Eventus.io solution allowed their members to participate in pre-scheduled video chats with participating VC firms.
Although participants would be joining the event in a virtual setting, they would still be able to connect through face-to-face video chats.
Additionally, GoingVC selected Eventus.io due to its ease of use and modern user interface. The GoingVC team wanted the learning curve of using their virtual fair to be as small as possible so that participants could focus on connecting with each other.