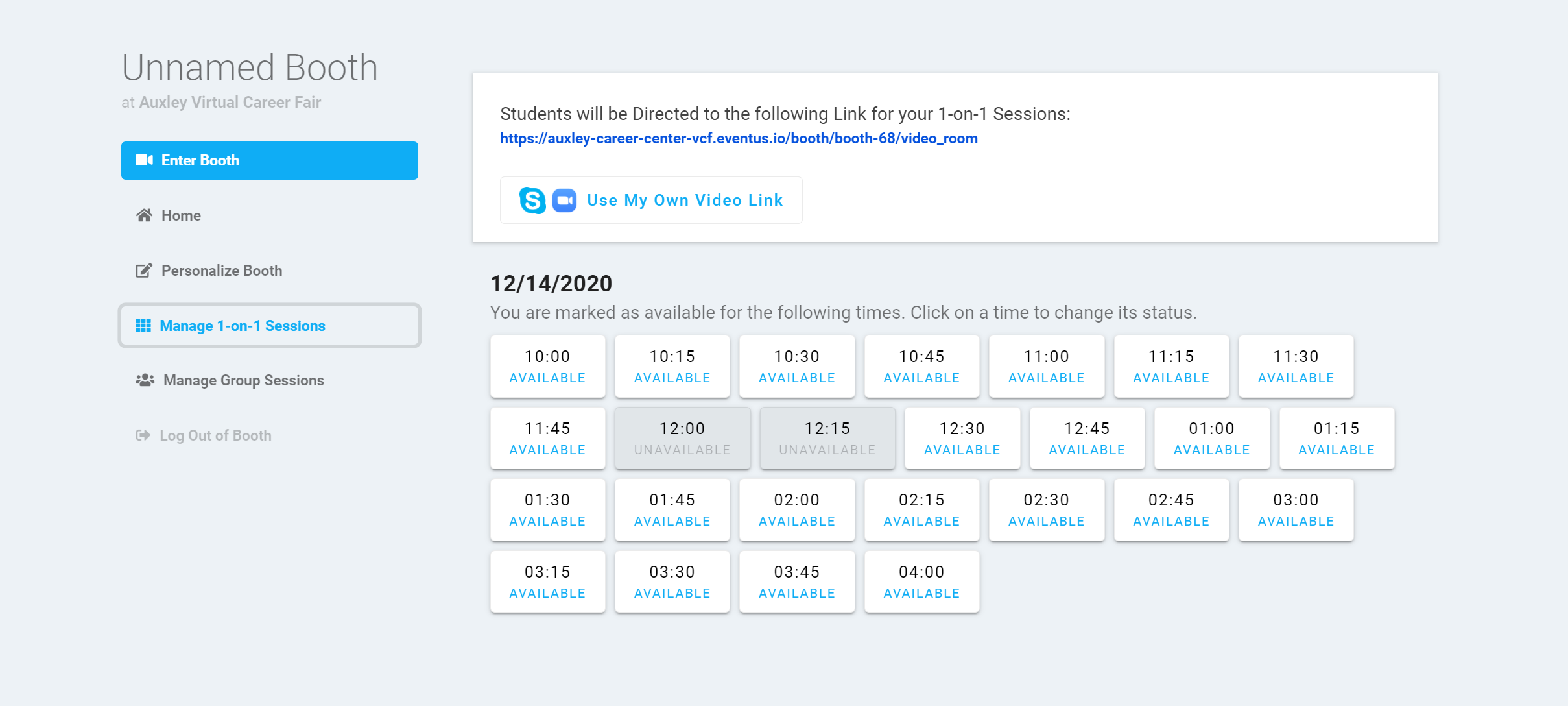 The career fair coordinator will provide the timeframe of the event within which you can set your availability when setting up your booth. Within the timeframe, your availability will be broken into 15 minute time slots that students can book for 1-on-1 video chats. 
If there are time slots where you will be unavailable, you can simply click on the specific time slots to mark yourself as unavailable during those times.  
It is important to double check your availability ahead of time when setting up your booth availability so that you will not have scheduling issues later on when attendees begin booking time slots with you. 
You may also want to consider marking off unavailability in case you may want a lunch break or breather in between video chats.