In order to set up a group session at your booth, you will need to go to the "Manage Group Sessions" page at your booth: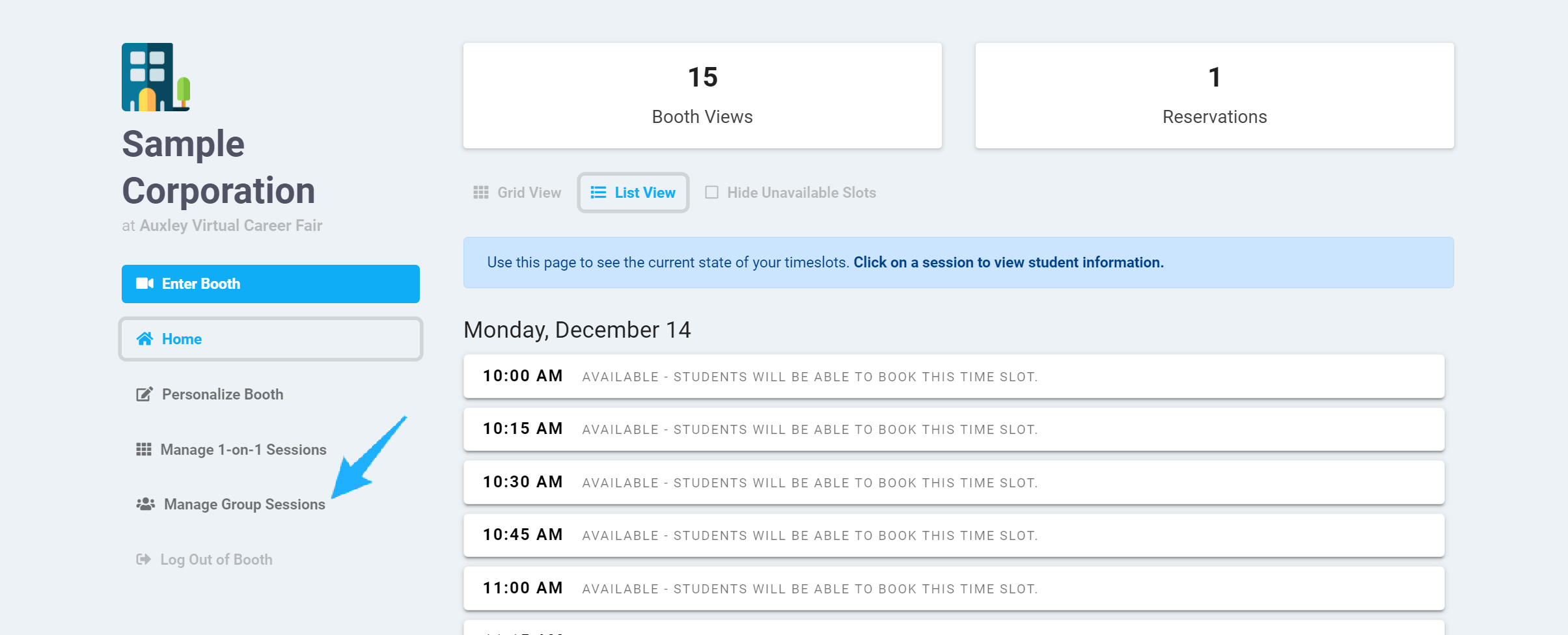 Once there, you can create group sessions that students can RSVP to.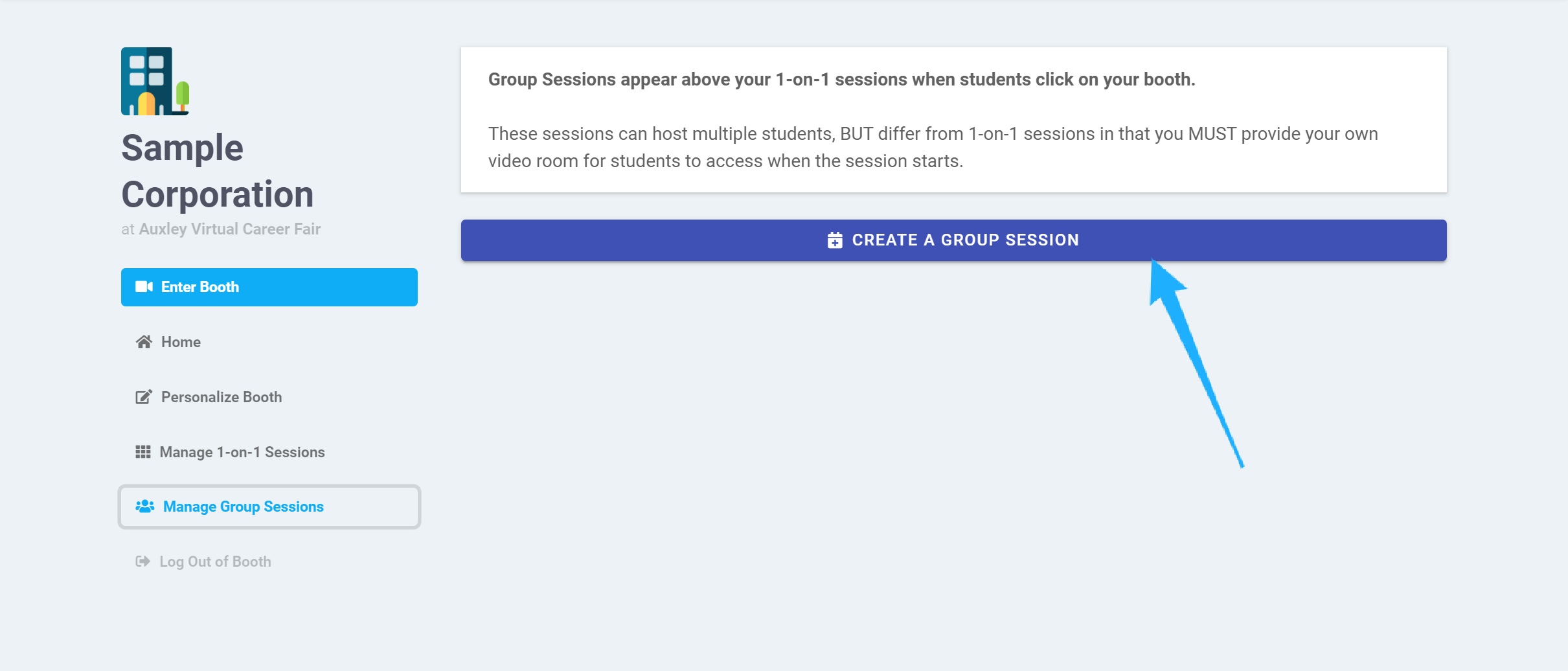 When you create a group session, you will need to specify details on your session such as: 
Session Title

Session Description 

Session Time Frame

Session RSVP Limit

Session Video Room
It is important to note that group sessions must be hosted on your own external video room IE Zoom, Teams, etc. When providing your video room link for your group sessions, please remember to set the proper permissions so that students can join the video room without any trouble.