Online Orientation
Bring your orientation program online in an instant with our industry leading virtual tools
All encompassing modules that prepare your students for campus life
Build Guided Pathways
Whether it's for first-year students or transfer students, set up unique orientation paths for each of your audiences.
Organize your orientation program into guided pathways that your incoming students can easily walkthrough. Everything from welcome videos, dining info, and academic deadlines can be integrated for your students to review in a guided experience.
Furthermore, you can build separate paths with unique sets of information to ensure that the proper information reaches the right students.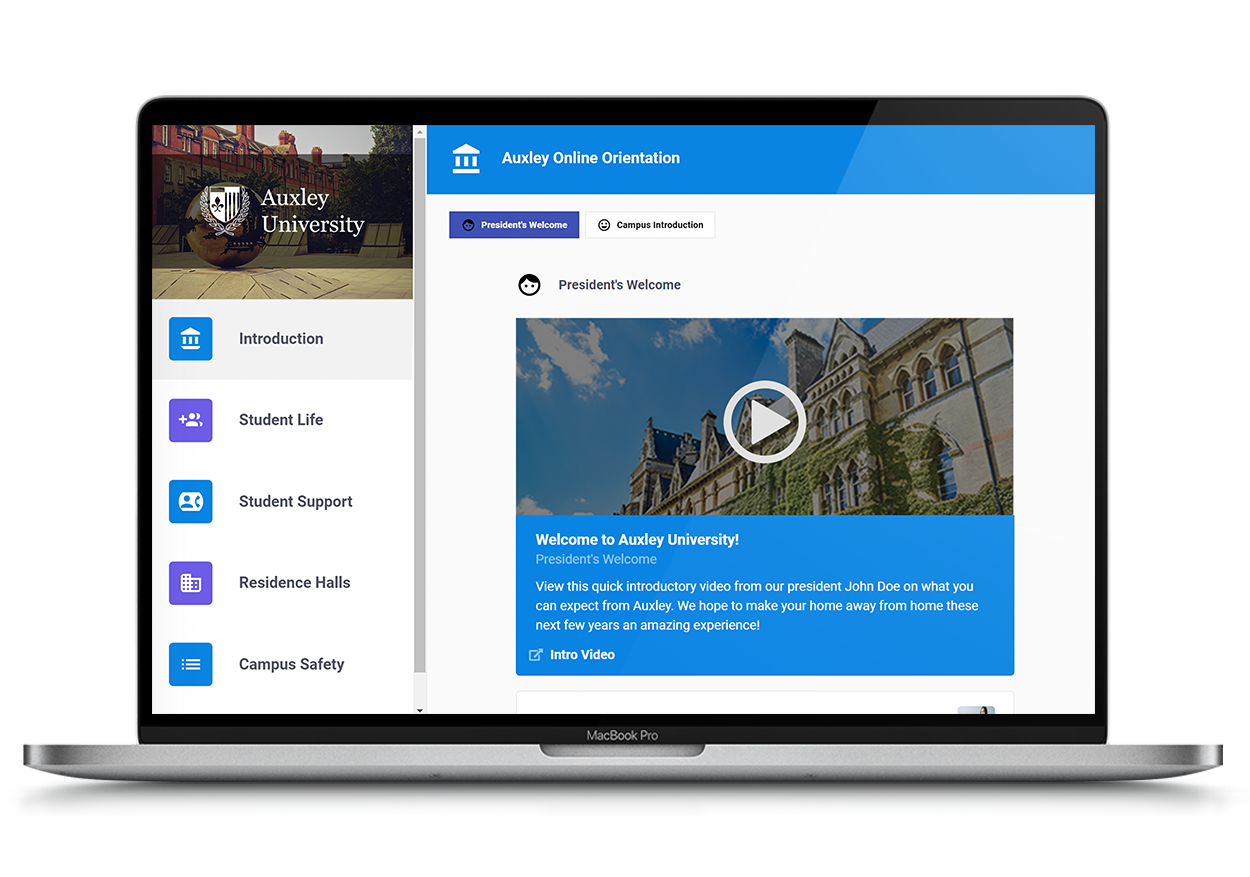 Assess Student Comprehension
Drive student success from the start by making sure that students get what they need from your orientation.
With Eventus you can set up assessments in your online orientation program to check how well students are learning your content. You can even gate progression until students show a certain level of mastery to ensure proper comprehension.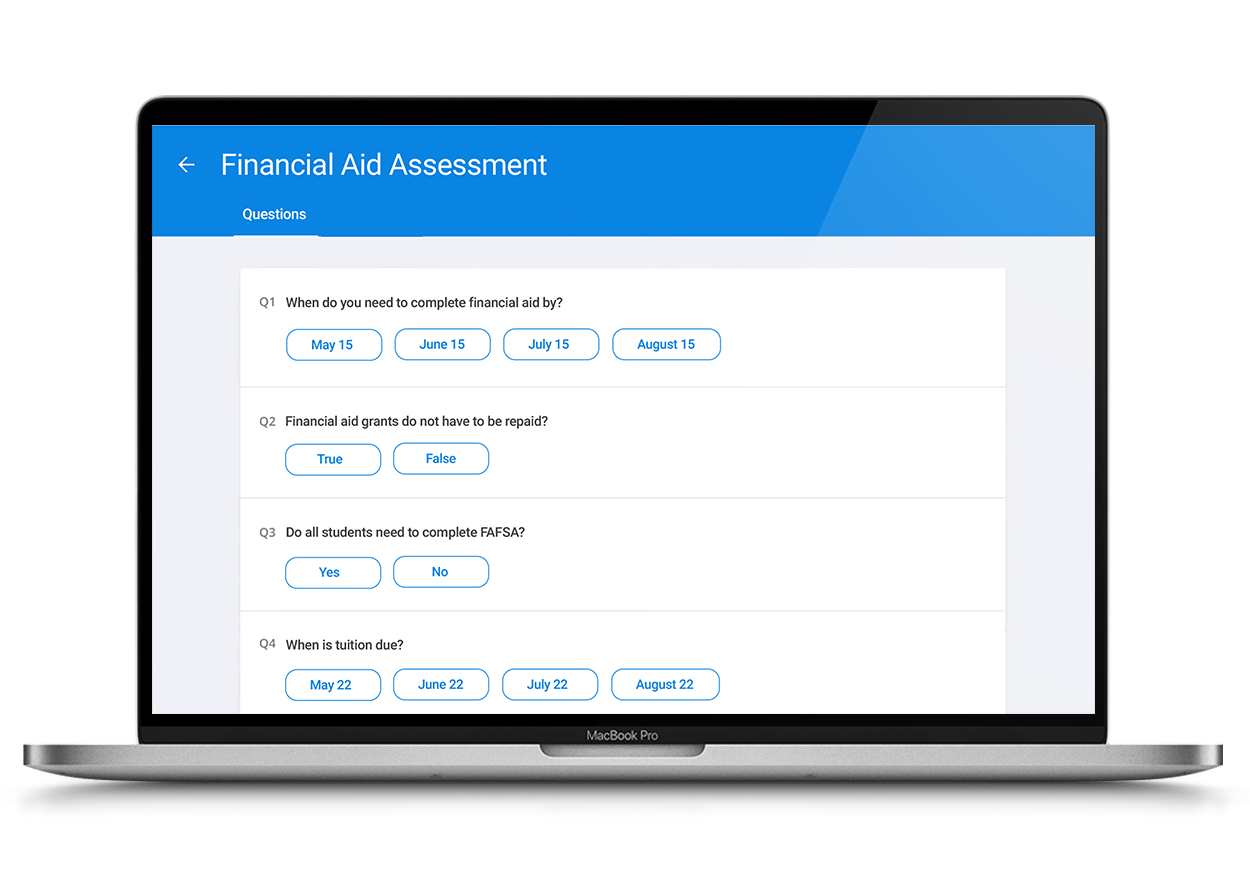 Drive Orientation Completion
Set up reminders for your students to ensure that they complete your online orientation in a timely manner.
Sometimes students need a little nudge to remind them to complete their tasks on time. Eventus helps by providing automated reminders and push notifications to keep students on track to finish their online orientation.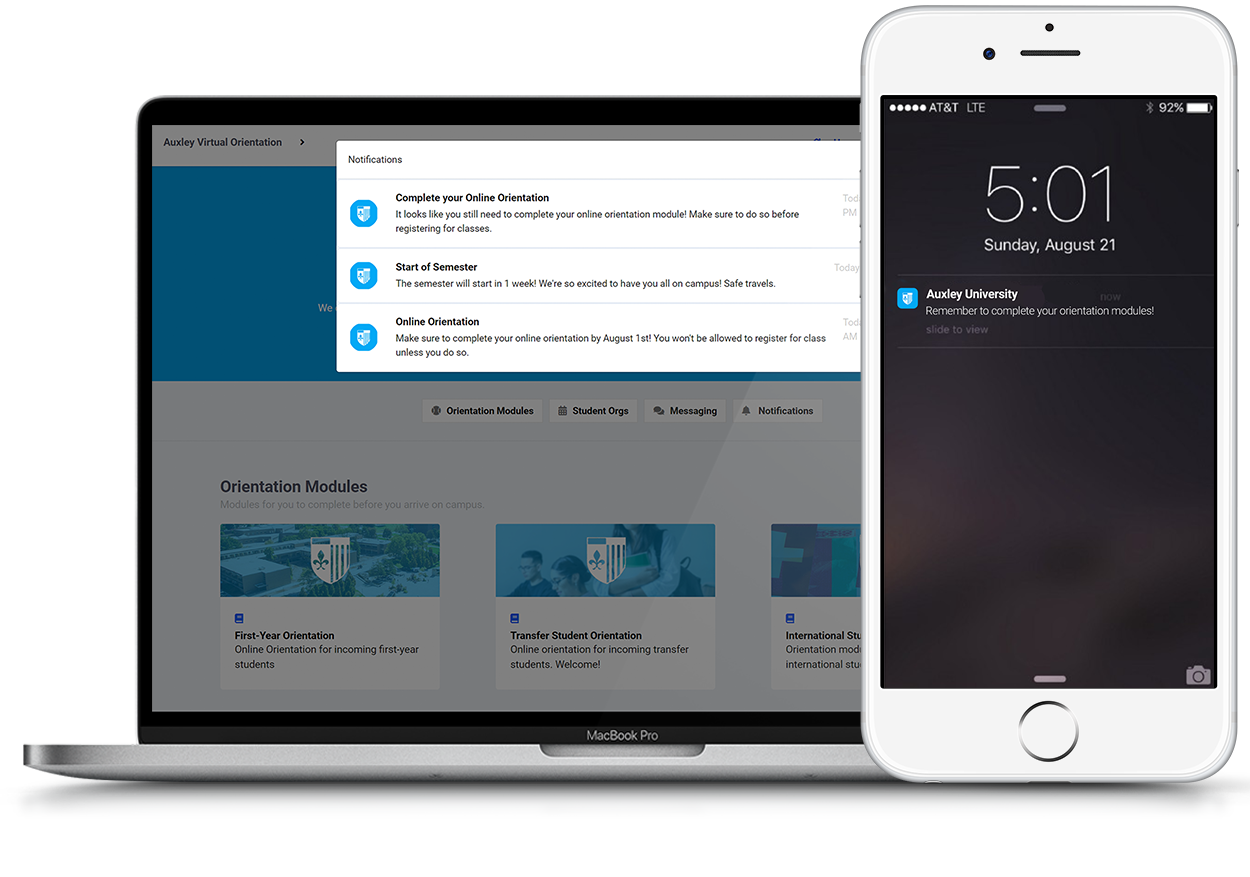 Orientation Resources on Mobile
To complement your online orientation, give students a mobile app that houses all your important orientation resources.
Students today consume the majority of their information through a mobile phone. Meet them where they are by providing a virtual handbook in the form of a mobile app that houses all of your resources whether it's dining information, academic checklists, or campus maps.