Drive Student Success From The Very Beginning
Seamlessly connect your first-years to resources, programs, and peers with the Campus Community App
Welcome your first years with an app that has it all.
Boost event engagement
Orientations. Family Weekends. Student-Org Fairs. Meet students where they are by distributing event info through an app.
Students today can't be bothered with physical booklets and flyers. A mobile interface for your events guarantees higher engagement and ensures that your students are well informed.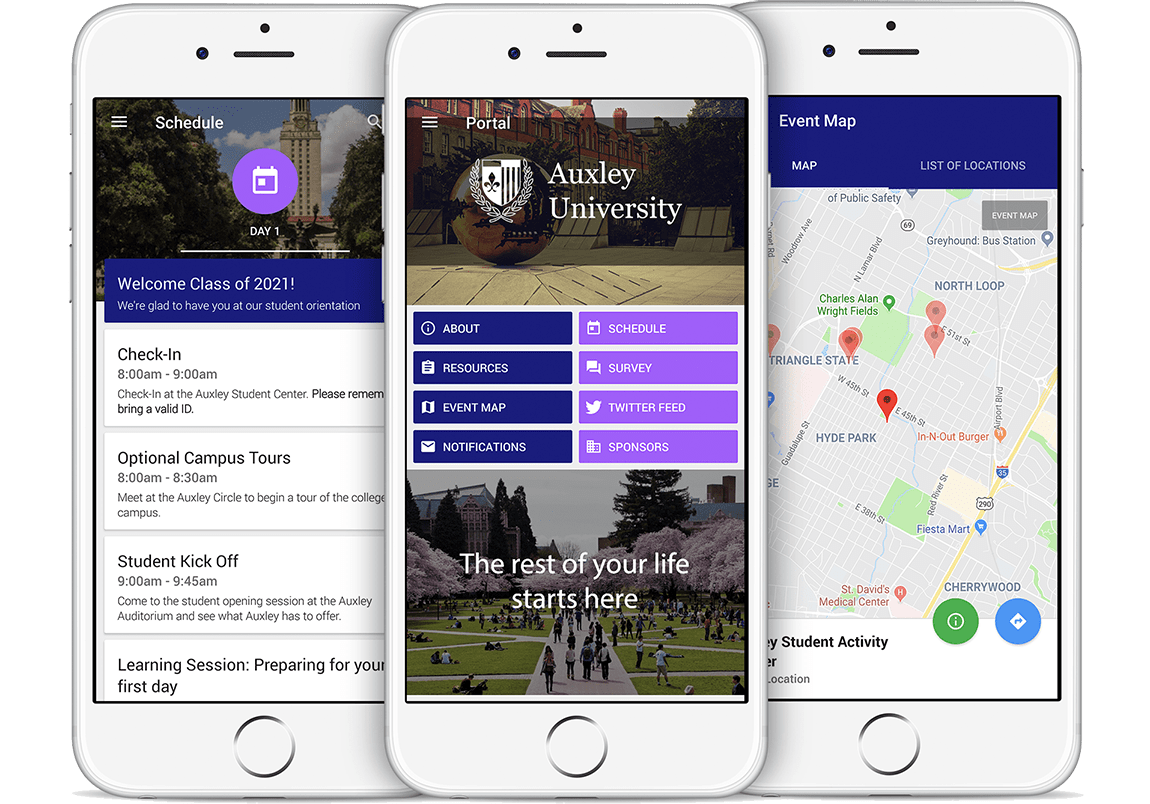 Maximize the exposure of campus resources
Put resources in the palm of your students' hands
Universities offer amenities to drive student success. Unfortunately, a lot of these resources don't get exposure and end up underutilized. Fix this by introducing all that you have to offer in an accessible mobile app.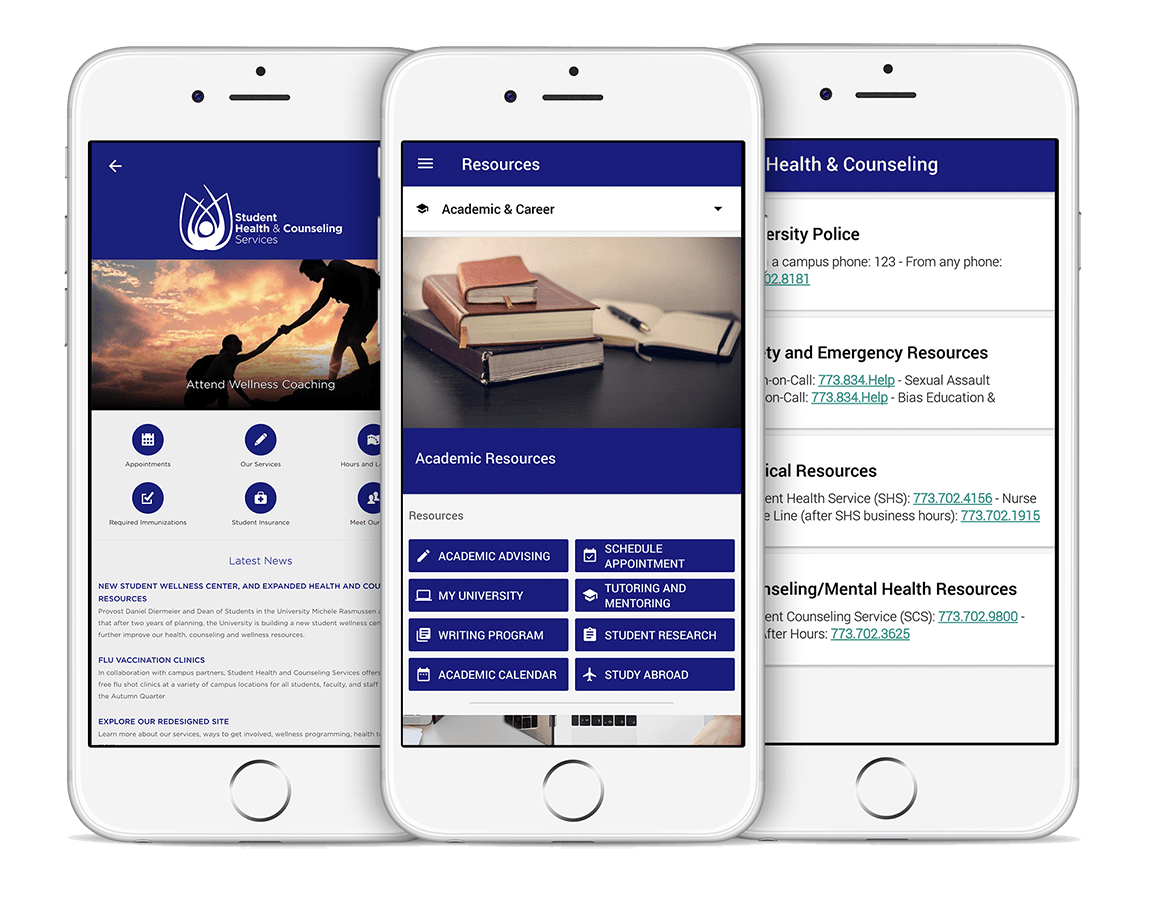 Stay on Top of It
Empower your team with admin tools built to bridge gaps with your students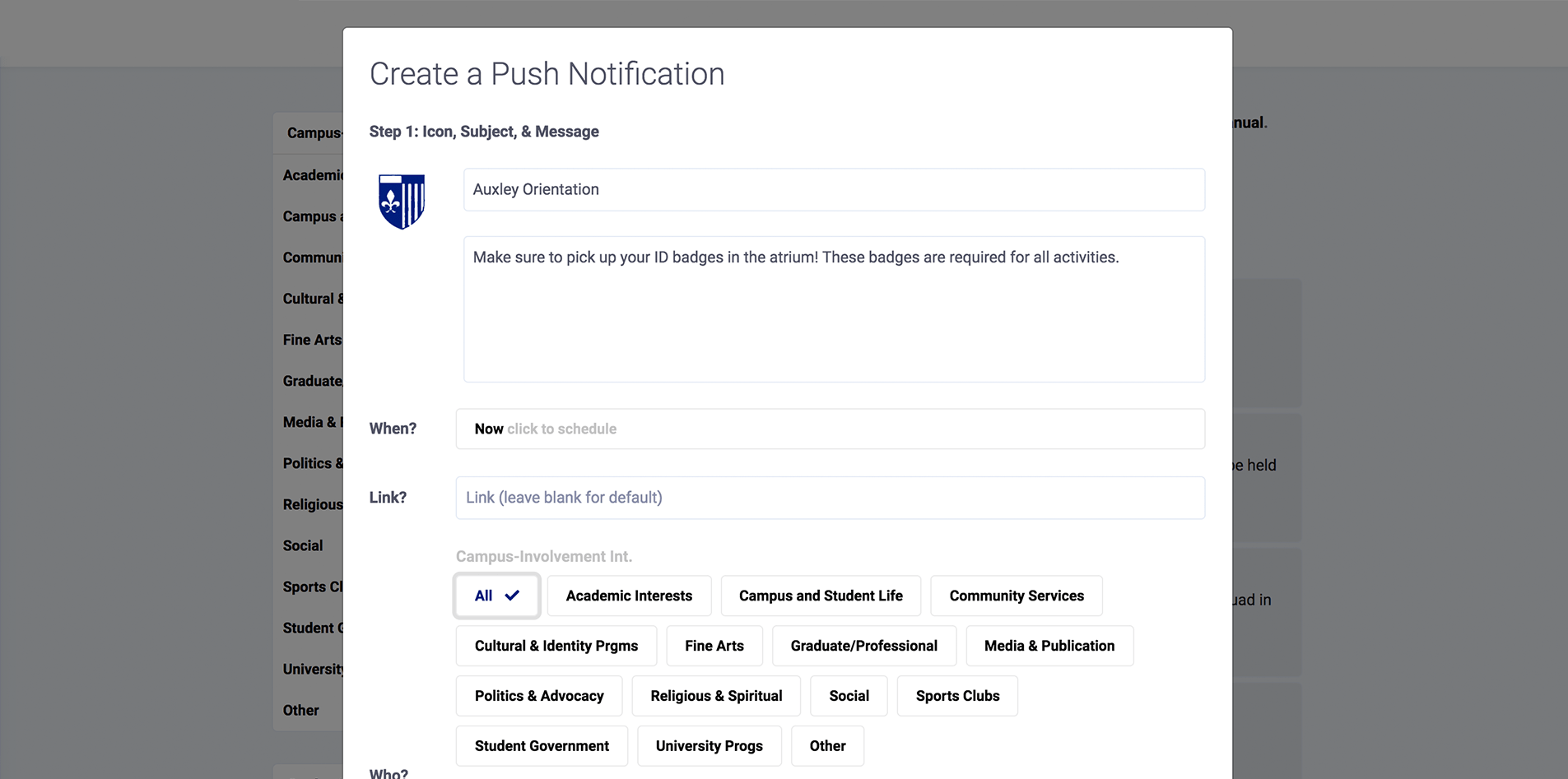 Targeted Notifications
Get Your Message Heard
Sending relevant content to the right students is a key part of any engagement strategy.
By utilizing custom-made student categories, you can target your communications to specific student groups - by year, name, interest, or more.
Usage Metrics
Understand Your Students
Get key insights into student engagement patterns and adapt your outreach strategy in real-time. Get the full picture and never be in the dark again.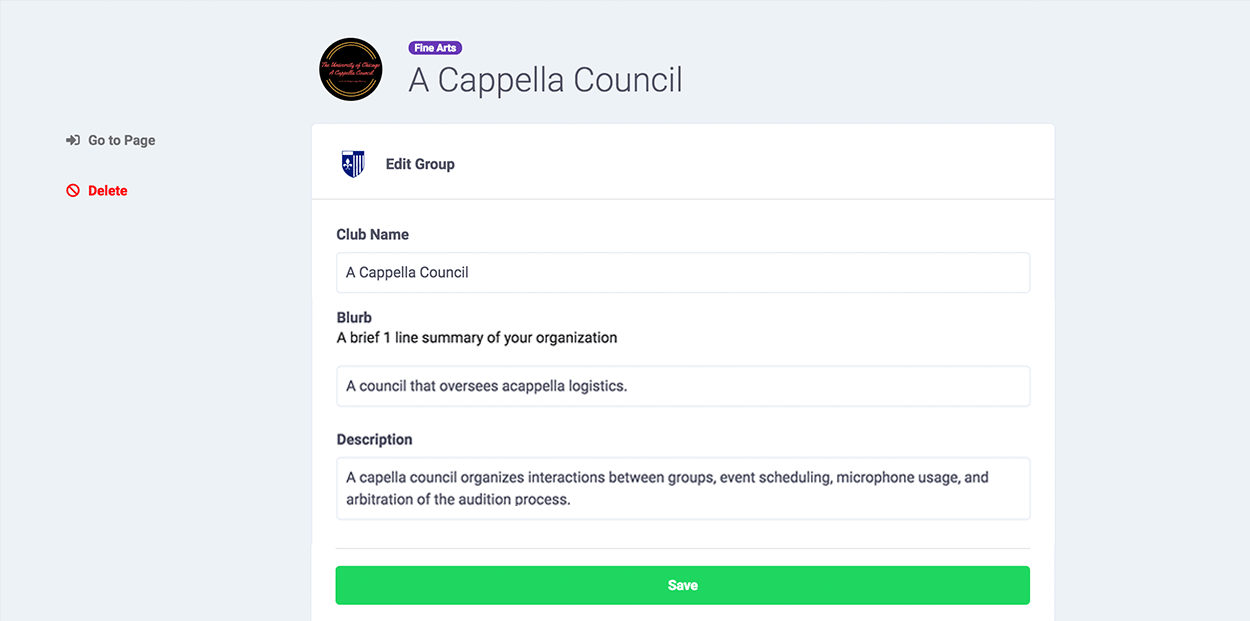 Content Management
Real-Time Updates
Adapt your app in real-time to ensure that your content stays up to date.
Our content management system is still slightly limited, but gives you the ability to have control over your student-facing resources.
You're in Good Company
See how our partners are innovating with Eventus





Campus Communities at the University of Chicago
UChicago's app allows students to self-organize and develop a sense of community before even reaching campus. The app which was intended only for freshmen was downloaded by a significant amount of all attending classes.

Digitized Student Programming at Nanyang University
Singapore's top university is able to drive mobile engagement by creating unique digital experiences for their various programs. With the flexibility afforded by a digital platform, the team can properly set up programming for their diverse student body.